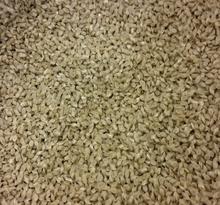 What:  These SRMs are custom-made PVC blends containing elements listed in consumer safety regulations, including the U.S. Consumer Product Safety Improvement Act of 2008:  antimony, arsenic, barium, bromine, cadmium, chromium, lead, mercury, and selenium. They also contain elements from performance additives: calcium, phosphorus, silicon, titanium, and zinc.  SRM 2859 now has a reference value for hexavalent chromium, the hazardous form of chromium regulated around the world.
 
Why:  PVC is one of the most produced plastics with applications from plumbing, flooring, electrical cable insulation, and signage to bottles, bank cards, phonograph records, non-food packaging, and much more.

Who:  Testing laboratories of producers and their clients, third party laboratories, and safety inspectors.

How:  SRMs 2859 and 2861 are intended to be used to validate test methods for elemental analysis to demonstrate compliance with manufacturing specifications and safety regulations.  With its new reference value for hexavalent chromium, SRM 2859 can be used with speciation methods.