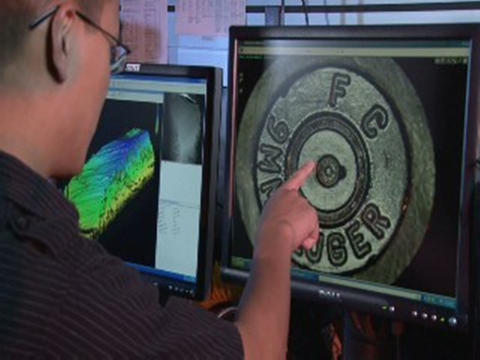 As part of its efforts to improve the scientific basis of forensic evidence used in courts of law, the National Institute of Standards and Technology (NIST) and the Department of Justice (DOJ) have made the first appointments to a new organization dedicated to identifying and fostering development and adoption of standards and guidelines for the nation's forensic science community.
NIST and DOJ named 17 academic researchers and forensic science experts to the Forensic Science Standards Board (FSSB), a key component of NIST's Organization of Scientific Area Committees (OSAC), which is bringing a uniform structure to what was previously an ad hoc system.
"The appointments to the Forensic Science Standards Board essentially mark a transition from planning to doing," said NIST Acting Director Willie May. "After months of collaboration with the forensic science community, we are bringing to life this new organization that will have a positive impact on the practice of forensic science in the United States."
The board will oversee three resource committees and five scientific area committees. Subcommittees will focus on specific disciplines, including DNA, toxicology, medico-legal death investigation, facial identification, latent fingerprints and firearms and toolmarks, among others. The subcommittees will propose consensus documentary standards, for adoption by the board, to improve quality and consistency of work in the forensic science community.