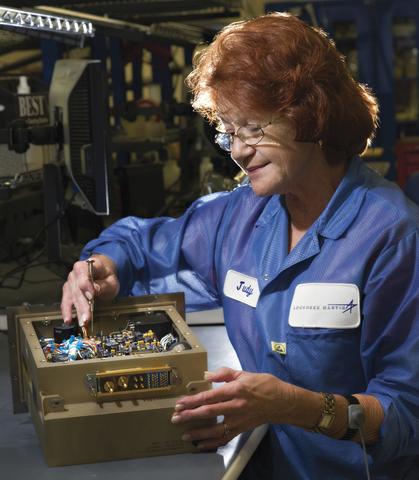 The U.S. Commerce Department today named four U.S. organizations as recipients of the 2012 Malcolm Baldrige National Quality Award, the nation's highest Presidential honor for performance excellence through innovation, improvement and visionary leadership. The winners in this, the 25th anniversary year of the award, represent four different sectors, one repeat recipient and a health network recognized for the same honor earned previously by its flagship hospital.
The 2012 Baldrige Award recipients—listed with their category—are:
MESA previously received a small business Baldrige Award in 2006. Another 2006 award winner, North Mississippi Medical Center in the health care category, is the primary hospital of this year's much larger recipient, North Mississippi Health Services.
"The four organizations recognized with the 2012 Baldrige Award are leaders in the truest sense of the word and role models that others in the health care, nonprofit and business sectors worldwide will strive to emulate," said Acting U.S. Secretary of Commerce Rebecca Blank. "They have set the bar high for innovative practices, dynamic management, financial performance, outstanding employee and customer satisfaction, and, most of all, for their unwavering commitment to excellence and proven results."
For the first time this year, the Baldrige Performance Excellence Program (BPEP) is recognizing best practices in one or more of the Baldrige Criteria categories by organizations that are candidates for the award but are not selected as a winner.* This year, the Baldrige judges have chosen to honor the following organizations (listed with the criteria for which they are being acknowledged):
Maury Regional Medical Center, Columbia, Tenn. (strategic planning, workforce focus)
Northwest Vista College, San Antonio, Texas (leadership, customer focus)
PricewaterhouseCoopers Public Sector Practice, McLean, Va. (leadership, workforce focus)
The 2012 Baldrige Award recipients are expected to be presented with their awards at an April 2013 ceremony in Baltimore, Md.
The BPEP is managed by the National Institute of Standards and Technology (NIST) in cooperation with the private sector. It also is a partner in the Baldrige Enterprise, which includes the private-sector Baldrige Foundation, the Alliance for Performance Excellence—a body made up of the 33-plus state, local, regional and sector-specific Baldrige-based programs serving nearly all 50 states; and ASQ, an international organization promoting quality.
The Baldrige Award is not given for specific products or services. Since 1988, 93 organizations have received the award.
For more details, including profiles of the 2012 Baldrige Award recipients, see the Nov. 14, 2012, news announcement, "Four U.S. Organizations Honored with the 2012 Baldrige National Quality Award."
 
* See "Baldrige Award Applicants Can Now Receive Recognition for Best Practices."