Since 2010, PSCR has held an annual Stakeholder Meeting to receive direct input, guidance, and feedback from public safety stakeholders across sectors. This information exchange has been invaluable to the success of the PSCR program and advancement of public safety communications technologies.
That's why, in 2020, as part of our ongoing commitment to transparency, PSCR is developing a digital experience for sharing out yearly research updates. This new, virtual format will ensure stakeholders receive the cutting-edge updates they expect from PSCR delivered to wherever they are.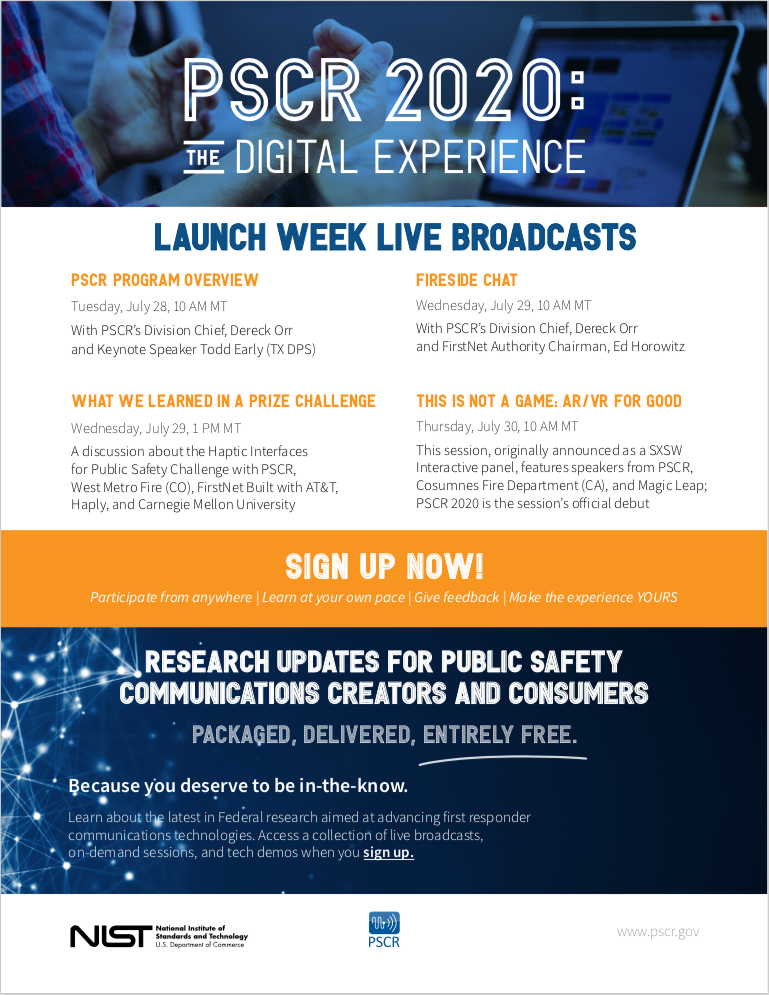 When you claim your spot at these live events, you'll hear research updates in real time AND have the opportunity to ask questions of panelists. You'll also get access to more than 70 on-demand sessions and tech demos to watch at your own pace.
And, because all PSCR content will be hosted online beginning the week of July 27, 2020, this digital experience will be entirely FREE to all participants. The only thing you have to do is sign-up.