NIST Tools for Cannabis Laboratory Quality Assurance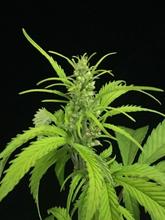 Since the 1970s, Cannabis (marijuana and hemp) and its psychoactive constituent, Δ9-tetrahydrocannabinol or THC, have been classified as Schedule I controlled substances. Seized evidence is tested by forensic laboratories, who verify the identity of the plant through macro- and microscopic evaluation and the presence of THC through presumptive and confirmatory chemical testing. Drug scheduling has directed the testing approaches, as qualitative confirmation of the presence of THC was sufficient to demonstrate possession of a controlled substance. Currently, marijuana and THC remain on the controlled substances list, although medical marijuana is legal in 33 states and recreational marijuana is legal in 11 states as well as the District of Columbia. The 2018 Farm Bill defined hemp as Cannabis containing less than 0.3 % THC and removed hemp from the controlled substances list. These legal changes have required forensic laboratories throughout the United States the need to implement quantitative analytical methods to distinguish Cannabis seizures as marijuana or hemp. However, the majority of these laboratories have little to no experience in or are accredited to perform quantitative drug analysis. The Chemical Sciences Division at NIST is developing an integrated measurement services program for Cannabis to ensure the quality of routine analysis in forensic laboratories to confidently distinguish between hemp and marijuana in seized Cannabis samples with a three-pronged approach: (1) robust analytical methods for a variety of technologies (GC-MS, LC-UV, LC-MS/MS); (2) Cannabis Reference Materials; and (3) Cannabis Quality Assurance Program (CannaQAP). For additional technical information please refer to the CSD Cannabis website or contact us at (cannabis [at] nist.gov ()).
Novel Psychoactive Substances (NPS) Data Hub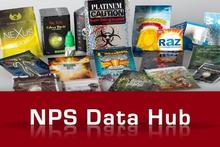 Due to the increasing workload in forensic drug laboratories for the identification of NPSs in drug seizures, NIST has been working with the United States Drug Enforcement Agency (DEA) and the Federal Criminal Police Office of Germany – Bundeskriminalamt (BKA) to develop a web-based drug database to facilitate rapid, community-leveraged expert drug identification of newly emerging drugs. The identification of newly appearing NPSs is conducted by forensic laboratories from analytical data evaluations, which are uploaded together with supporting analysis, to the web-based platform supported through a peer-review process. In support of this project, NIST has focused on developing low-field NMR and Raman spectroscopy techniques for NPSs. For additional technical information please refer to the NPS Data Hub website or contact Aaron Urbas (aaron.urbas [at] nist.gov ()).
Metrology and Standards for Canine Olfactory Detection and Explosiveness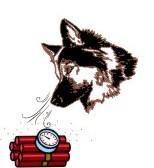 Trained dogs are the most frequently deployed detection systems for identification of explosives threats in mobile applications. A key factor in effective deployment of canine detection is the use of appropriate training aids. NIST has a multi-year interagency agreement between the Office of Standards of the Department of Homeland Security for developing measurement tools for and providing compositional data on explosives; investigating the mechanisms of canine olfaction; designing NIST Reference Materials (RMs); and promoting 'best practices' to evaluate the performance of dogs in the detection of trace explosives. For additional technical information please refer to the Canine Detection website or contact William MacCrehan (william.maccrehan [at] nist.gov ()).
Blood Alcohol Testing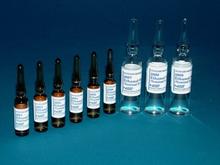 NIST offers a series of ethanol-water SRMs listed below for alcohol testing. These SRMs are intended to be used in the calibration of instruments and techniques used for the determination of ethanol in aqueous solutions, such as in alcohol in blood and breath. NIST offers these solutions in several legally relevant levels to support alcohol testing for zero tolerance, state levels for driving while intoxicated, and high-level blood alcohol measurements. NIST also offers ethanol-water SRMs at higher ethanol levels that can be used to prepare calibrants.