Sierra College's Training and Development program delivers customized workforce education to manufacturers throughout the greater Sacramento Region.  Sierra College actively partners with education, business and industry partners to grow the region's manufacturing economy.  Training is delivered on site at employer locations or facilitated in professional training facilities on the college campus.
Funding from the State of California is available to offset the cost of training.  Specialties include CNC Design and Fabrication, Mechatronics  (electronics, mechanics and computer control) and Welding.
Member of California's Manufacturing Network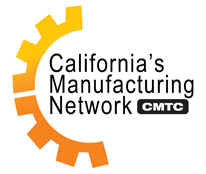 California's Manufacturing Network, formed and managed by CMTC, provides a broad range of technical assistance services and resources to manufacturers throughout California.  It is a collaboration of more than 25 manufacturing-focused partners who assist CMTC in delivering a statewide Manufacturing Extension Partnership program. 
California's Manufacturing Network serves more than 1,200 manufacturers annually, generating significant positive financial impacts for our clients and for the public good in California.  The Network measures its performance via third party administered client surveys which quantify satisfaction and impact.