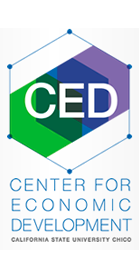 The Center for Economic Development is a division of the North State Planning and Development Collective at California State University, Chico. The Center provides regional leaders with accurate and timely information to address the socio-economic challenges and opportunities facing the region. By conducting high-quality research and leveraging the academic resources of CSU, Chico, we empower regional leaders to make effective and informed decisions to best serve the needs of their clients, constituents, and communities.
The no-cost services which are available at the Center for Economic Development for Northern California's manufacturing sector include general technical and data assistance, targeted marketing analysis, consumer intelligence, survey design and administration, retail leakage/surplus analysis, economic impact studies, production of interactive data tools, and geospatial mapping services.
Member of California's Manufacturing Network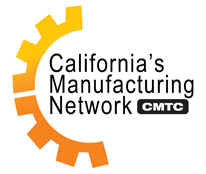 California's Manufacturing Network, formed and managed by CMTC, provides a broad range of technical assistance services and resources to manufacturers throughout California.  It is a collaboration of more than 25 manufacturing-focused partners who assist CMTC in delivering a statewide Manufacturing Extension Partnership program. 
California's Manufacturing Network serves more than 1,200 manufacturers annually, generating significant positive financial impacts for our clients and for the public good in California.  The Network measures its performance via third party administered client surveys which quantify satisfaction and impact.