Focus:
This Working Group will focus on the NICE Strategic Plan goal to Transform Learning to Build and Sustain a Diverse and Skilled Workforce.  The group will conduct an ongoing environmental scan of programs, projects, and initiatives related to this strategic plan's goals and objectives to assess the scope and sufficiency of efforts.  The group will also identify gaps where more attention and effort is needed.  The group will identify strategies and tactics to implement the corresponding objectives to this goal.  The group will also develop corresponding metrics to measure progress and success. Transform Learning Process Working Group charter coming soon.
This is a new working group established under the NICE Community Coordinating Council. Working group co-chairs and meeting schedules are provided below.  Working Group charter will be established soon.
This group will focus on the following NICE Strategic Plan goal and objectives:
Goal:  Transform Learning to Build and Sustain a Diverse and Skilled Workforce
Objectives:
Foster proven learning methods and experiences shown to effectively build and sustain a diverse, inclusive, and skilled cybersecurity workforce

Advocate for multidisciplinary approaches that integrate cybersecurity across varied curricula and support diverse learners from a variety of backgrounds and experiences

Improve the quality and availability of credentials (e.g., diplomas, degrees, certificates, certifications, badges) that validate competencies

Facilitate increased use of performance-based assessments to measure competencies and the capability to perform NICE Framework tasks

Encourage the use of Learning and Employment Records to document and communicate skills between learners, employers, and education and training providers

Champion the development and recognition of teachers, faculty, and instructors as part of the in-demand workforce
---
Co-Chair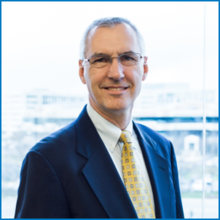 Richard Spires
Principal
Richard A. Spires Consulting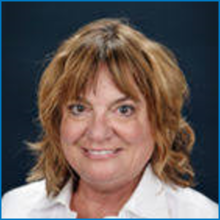 Dr. Donna Schaeffer
Professor
School of Technology and Innovation
Marymount University
 
NICE Program Office staff liaison: Rodney Petersen, NICE Director 
---
Become a member
Members of this Working Group are part of the broader NICE Community Coordinating Council and will be added to it automatically. Google Groups is used for this group as a resource for communication. 
nicelearning+subscribe [at] list.nist.gov (Send an Email to Join )class="usa-button"
get engaged
Share your questions, opportunities, and leading practices with the community! If you have ideas or just want to get to know others interested in learning to build and sustain a diverse and skilled workforce, this is the place for you. 
View Mailing List Guidelines 
meeting information
This group  meets twice a month. Meetings occur the second Wednesday of every month at 3pm ET and the fourth Thursday of every month at 3pm ET. All meetings are held via BlueJeans unless otherwise indicated.