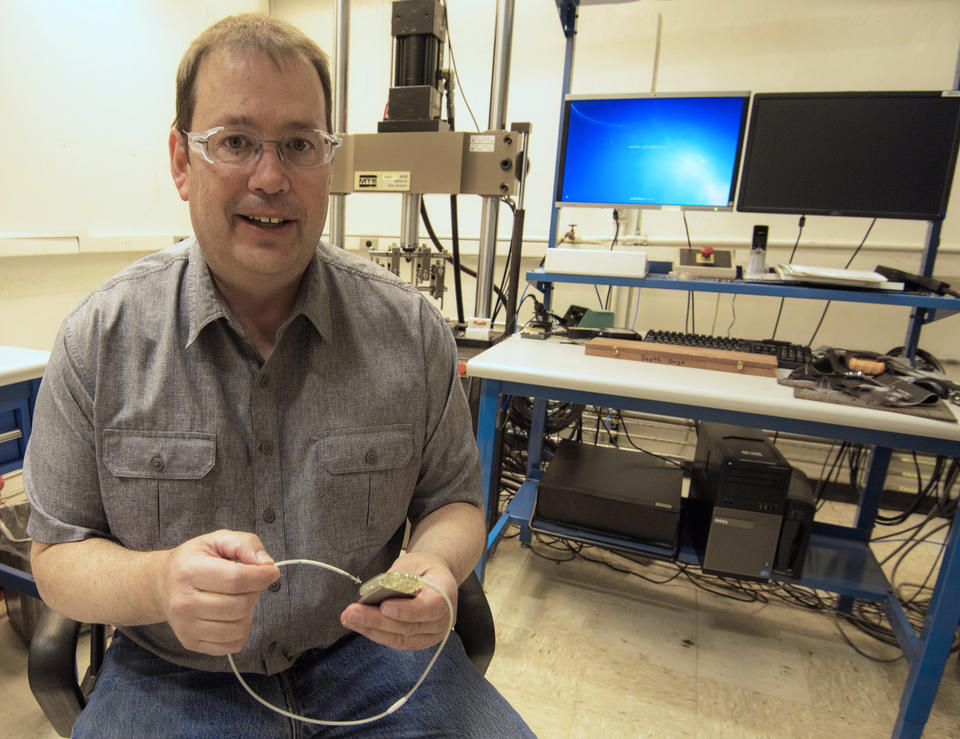 NIST worked with medical device manufacturers, physicians and the U.S. Food and Drug Administration (FDA) to quickly develop an improved method to test the reliability of wires, or leads, in cardiac pacemakers and defibrillators to avoid premature failures. In less than a year, a NIST investigation yielded recommendations on how to extend industry's best practices for an improved reliability standard. The recommendations were immediately adopted by a major industry association to serve as the basis for a new standard. 
More than two million Americans with heart conditions rely on implanted cardiac devices for a better and longer life. The leads in implanted pacemakers and defibrillators sense the electrical signals of the heart and deliver pulses of electricity to resynchronize its beats. Leads are meant to last 10 years, but some were failing after just five years, requiring patients to undergo the risk and expense of additional surgeries. 
NIST acted as an impartial technical expert alongside cardiac device manufacturers, physicians and the FDA on a committee convened by the Association for the Advancement of Medical Instrumentation to issue improved lead testing standards. To accomplish this, NIST engineers formed a consortium to review the proprietary testing practices of all five of the principal cardiac device manufacturers. NIST continues to work with these manufacturers on other technical issues related to the reliability of cardiac devices and intends to play an impartial technical role in a future study of already-implanted devices.