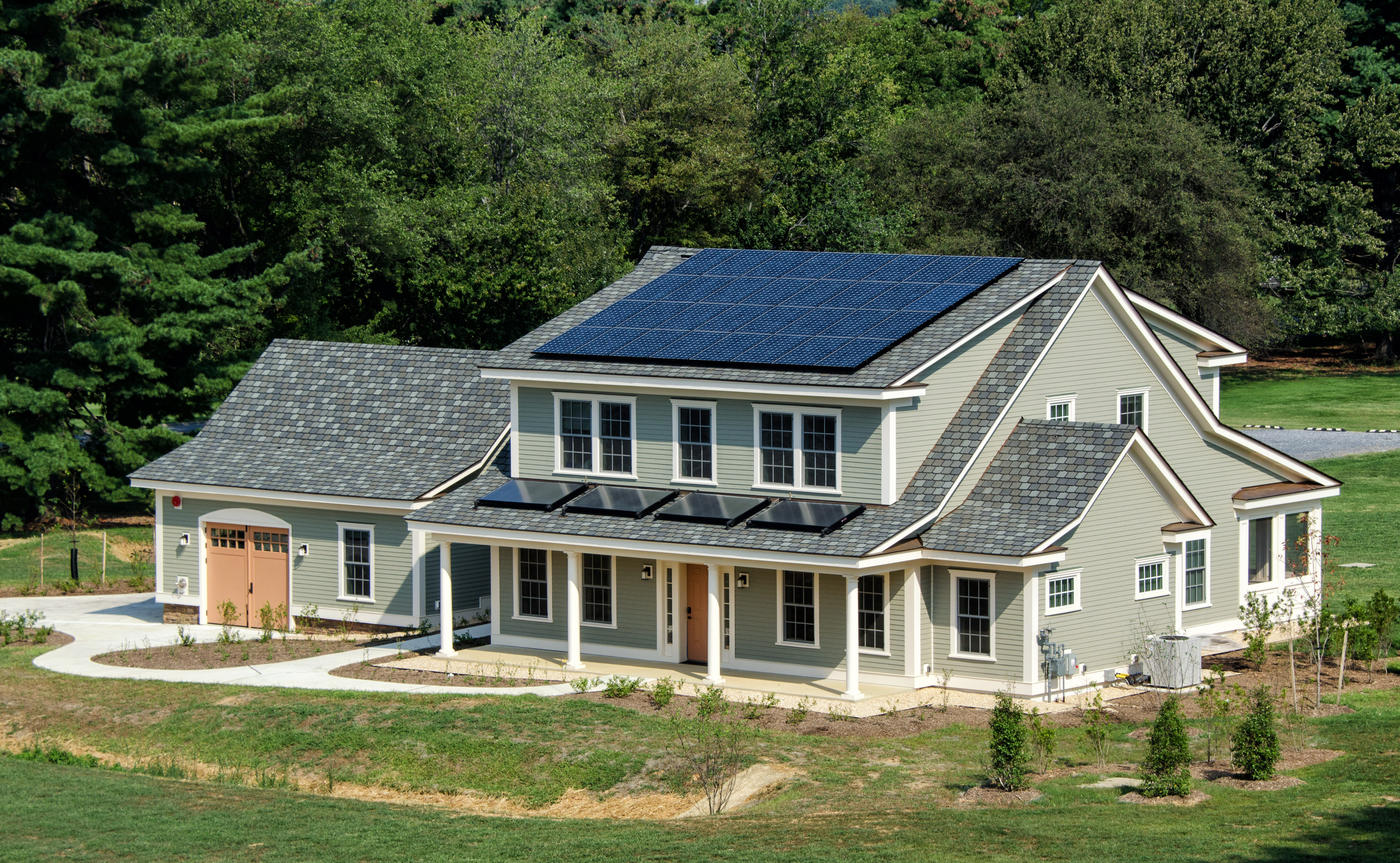 Lessons learned from NIST's Net-Zero Energy Residential Test Facility (NZERTF) are inspiring the next generation of home appliances and heating and cooling systems. The NZERTF is providing desperately needed data to evaluate which technologies work in the real world, and to spur their market acceptance and lower consumers' costs.
A "net-zero energy" house produces as much energy as it consumes over the course of a year. The NZERTF—which was built to resemble a suburban home and is occupied by a simulated family of four—uses a network of sensors to monitor energy usage and environmental conditions around the clock. In its first year, the facility exceeded its goal and generated more energy than it consumed by incorporating commercially available technologies and energy-efficient building practices.
Emerging energy management techniques tested at the NZERTF include new construction methods; integrated architectural design; renewable energy sources; and high-efficiency systems for heating, cooling, humidity control and many other functions.
The NIST Net-Zero Energy House will serve as a test bed for technology development and building practices for years to come, setting the stage for more efficient homes. Already, the facility provides large home builders with a model for energy-efficient design and lessons on how to overcome one of the challenges of energy efficiency—ensuring indoor air quality. At organizations such as the International Energy Agency and Ingersoll Rand, data from the NIST facility are being leveraged to create new heat pump designs.