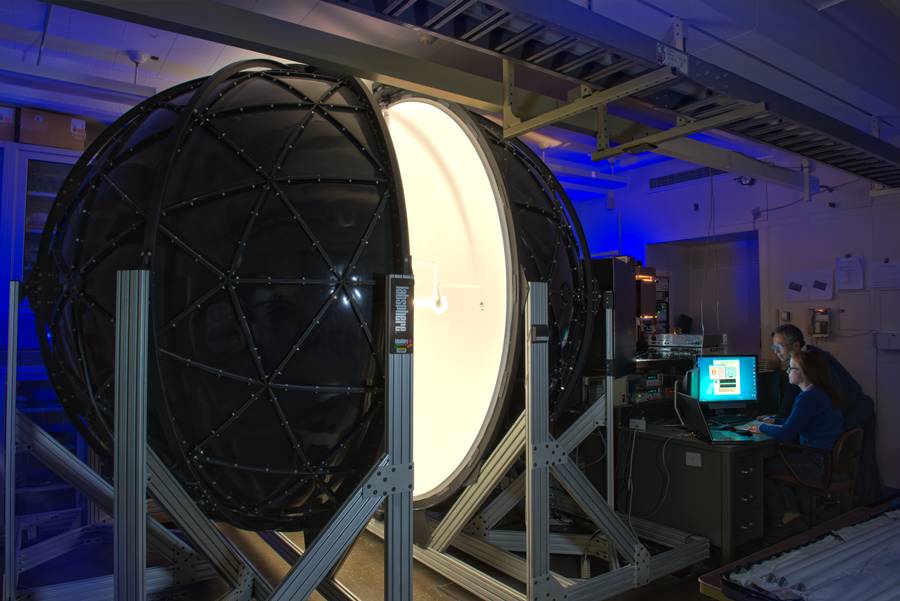 NIST led an international effort to develop the measurement tools and standards required for the growing solid-state lighting (SSL) market. Working with private-sector standards development organizations, NIST helped to realize measurement standards for new parameters like color quality. NIST also developed new calibration services so that manufacturers could measure product performance improvements through R&D, specify components in their supply chain, and test whether their suppliers were meeting requirements.
The rapid development and successful commercialization of solid-state lighting products required new measurement tools and measurement standards that only NIST could provide. In addition, by incorporating these standards into NIST's accreditation program (NVLAP), SSL products could be included in the ENERGY STAR program.
Through these activities, NIST is supporting  companies including GE, Gamma Scientific, Vektrex, Avantes Inc., Acuity Brands Inc. and more than 120 testing and calibration laboratories worldwide. 
Questions? Contact inquiries [at] nist.gov (subject: Industry%20Impacts%3A%20Natural%20Gas%20Delivery) (NIST Inquiries).