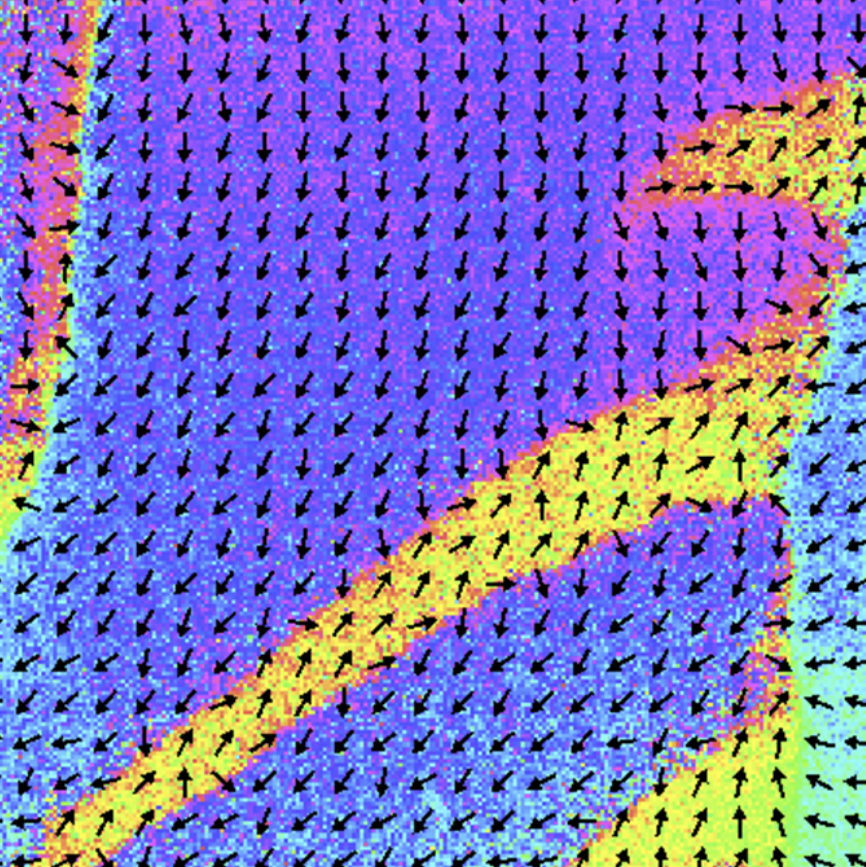 Working with industry, academia and other national labs, NIST created a one-of-a-kind imaging tool accessible to anyone through the Center for Nanoscale Science and Technology (CNST) user facility. The scanning electron microscopy polarization analysis, or SEMPA, is remarkable because it can reveal magnetic nanostructures at high resolution without disturbing the magnetization. Using SEMPA, magnetic storage developers gain insights critical to their design choices for current and future magnetic information storage in hard disk drives.  
With annual worldwide revenues of over $25 billion, the hard disk drive business sector relies on magnetic storage. Hard disk drives are widely used by electronics firms and server farms due to their reliable data storage at low cost—on the order of 3 cents per gigabyte of information.  
NIST collaborations with SEMPA users have led to higher density magnetic disk drives,  improved memory technologies and new magnetic sensors. For example, NIST researchers partnered with Seagate Technology LLC to characterize new device designs using SEMPA. The researchers saw details in prototype devices that were not visible using commercially available tools. Ultimately, the company saved time and money by optimizing their designs before going into large-scale production.