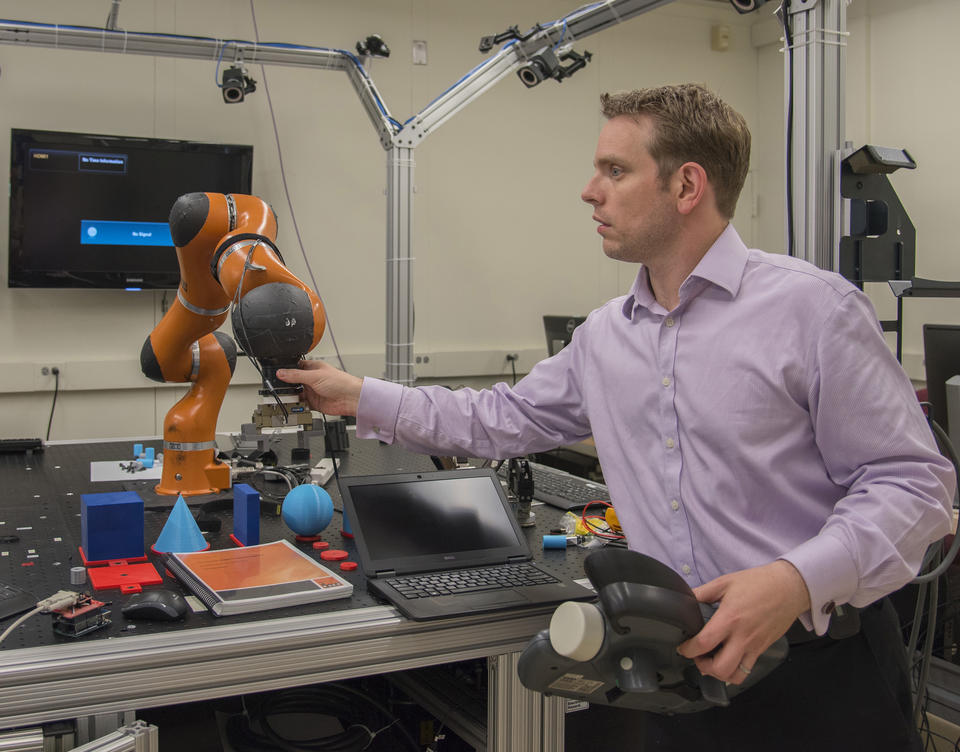 NIST engineers develop the measurement tools and guidance needed by industry to evaluate the safety of collaborative capabilities of robot systems. NIST was a technical leader in the development of the first international standard technical specification for safe operation of collaborative industrial robot systems in workspaces shared with humans.
Traditionally, robots used in manufacturing settings have been large, expensive instruments. Programmed to do a fixed set of repetitive tasks, these robots typically operated in isolation of human workers as a safety precaution. However, to meet customer demands, today's flexible factories must respond rapidly to changes in product mix and type, and robots must be able to easily change tasks, some of which are most productively done with multiple robots, or by robots working alongside humans. Robots in these flexible factories must be able to coordinate, communicate and understand their actions. Collaborative robot systems require innovation in tools and protocols to improve and describe their functions.
To address industry's challenges, NIST is developing a collection of measurement tools that quantify the safety and effectiveness of human-robot and robot-robot teams. Manufacturers of all sizes benefit from this information: large-scale companies need it to design and repurpose fully autonomous manufacturing workflows, and smaller companies can use it to improve the productivity of their existing processes.