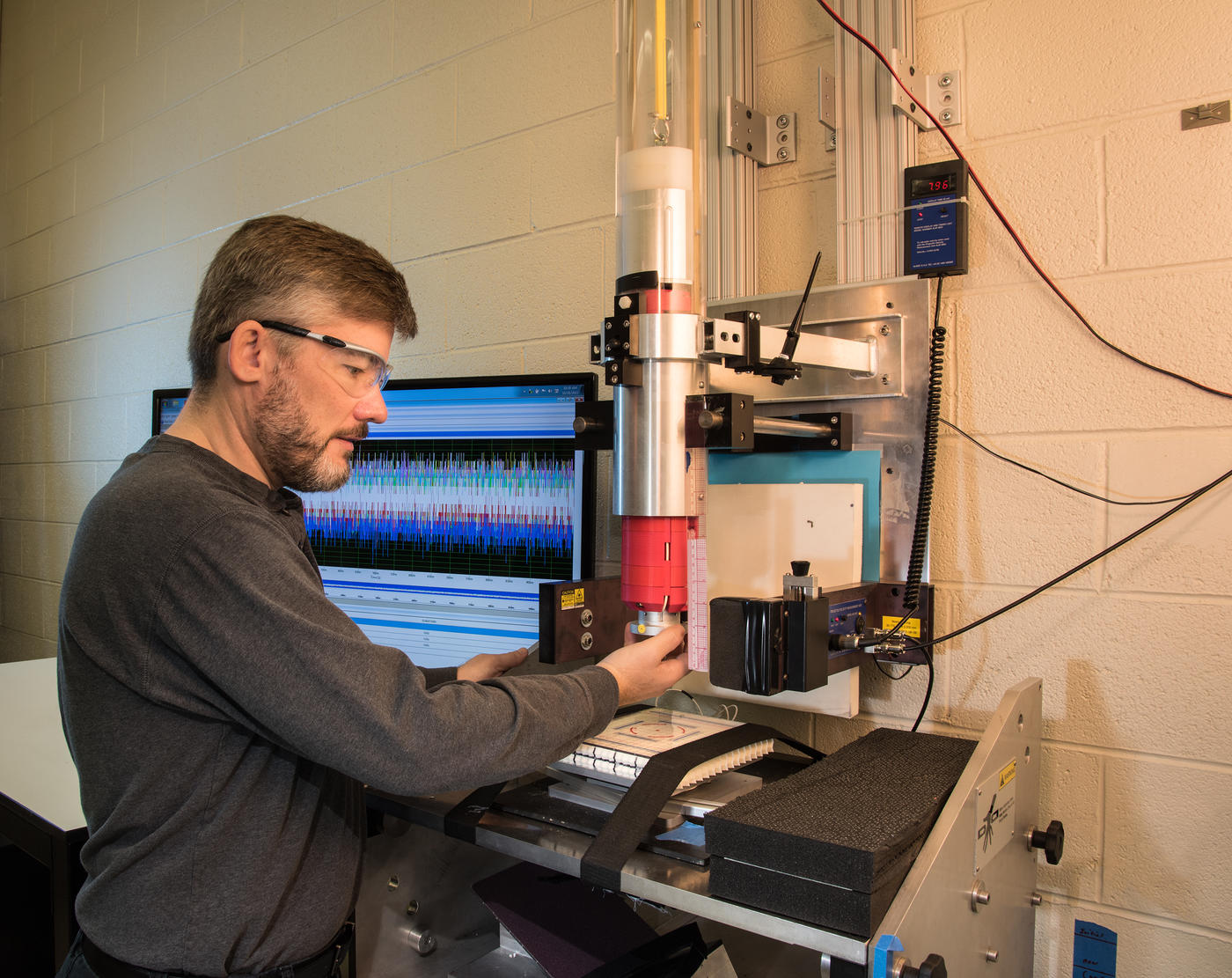 The National Football League (NFL), Under Armour and GE sought NIST's help with evaluating the impact absorption of new materials. The partners came to NIST due to our reputation for unbiased technical expertise, based on NIST's long history of producing best-in-world materials science measurements.
In 2015, NIST entered into a partnership with the NFL, Under Armour and GE to launch Head Health Challenge III, an open innovation competition to support the discovery, design, and development of advanced materials that better absorb or dissipate impact. The partners understood that the experts who could produce better materials were from a diverse set of communities, from aerospace to automotive to sports medicine. They established a national competition offering up to $2 million in prizes to incentivize scientists and engineers to develop new materials that could meet ambitious performance criteria set by the partners.
NIST invested over $1 million in personnel and technical equipment to test the materials samples of the challenge competitors. NIST has identified a number of measurement needs through its connection with the partners and competitors in the challenge. These needs are driving NIST to develop new methods to assess material response to shearing and rotational impacts, which account for a considerable percentage of brain injuries.
Questions? Contact inquiries [at] nist.gov (subject: Industry%20Impacts%3A%20Head%20Health) (NIST Inquiries).