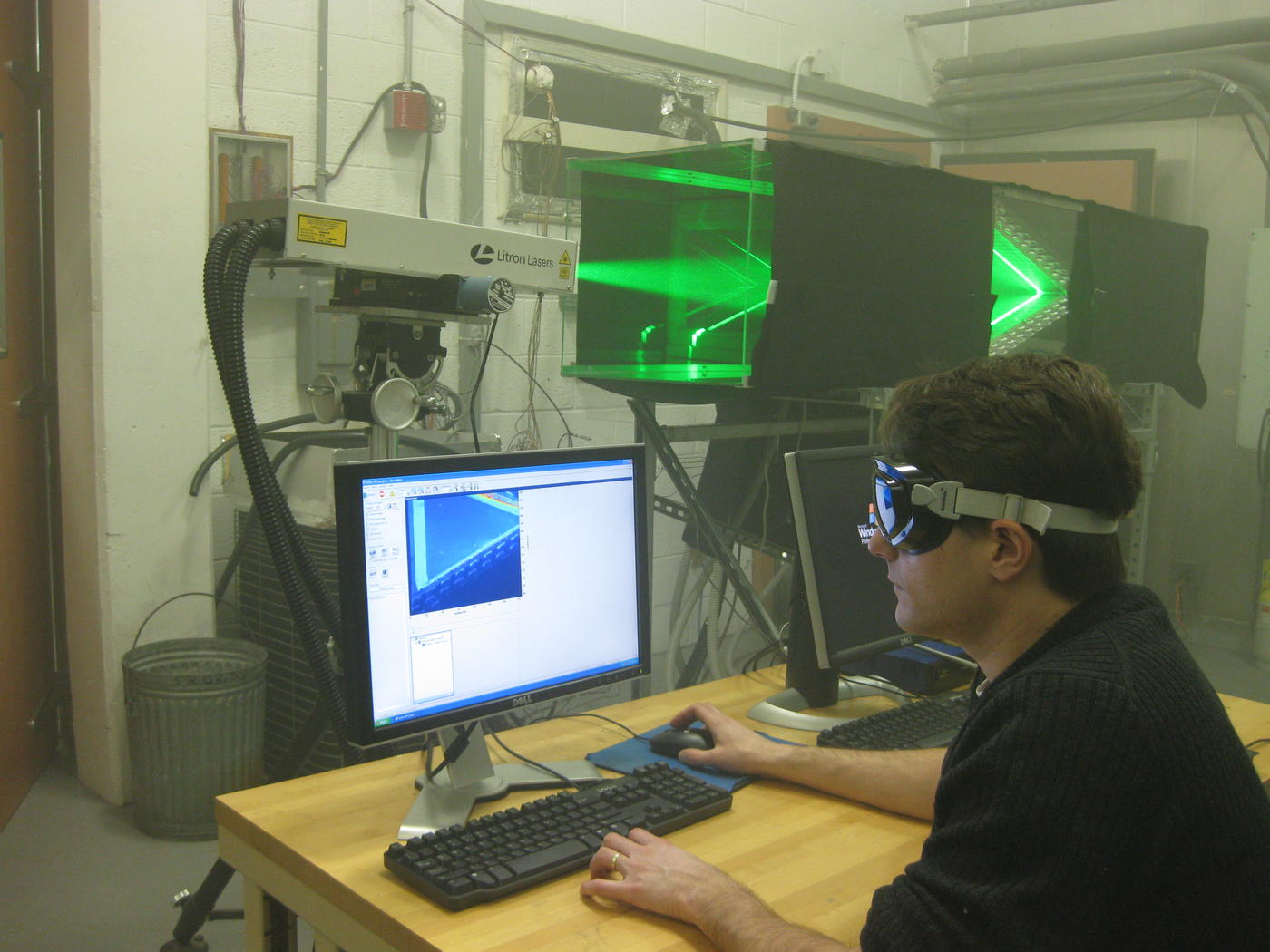 NIST collaborated with the air conditioning industry to develop models and guidance for maximizing air conditioner and heat pump efficiency. While it was well known that the distribution of air flowing through heat pumps impacts performance, without tools to measure or model that airflow, industry couldn't design better pumps. NIST developed airflow models and measurement techniques that enabled manufacturers to improve heat pump efficiency, saving customers money. 
NIST researchers used high-resolution cameras and laser-illuminated dust particles to track the motion and distribution of airflow through heat exchangers and used this data to develop computational models. They also developed an artificial intelligence-based software tool that uses airflow distribution knowledge to design heat exchangers that maximize heat pump performance.
The benefits of well-designed equipment can be useless if the equipment isn't installed properly. Improper installation of air conditioners and heat pumps can lead to 30 percent wasted energy. NIST researchers were the first to quantify energy losses due to common installation errors such as leaky and improperly sized air ducts and insufficient refrigerant. This research, which was the U.S. contribution to an international effort to improve the efficiency of space heating and cooling, provided the technical basis for new equipment-installer training requirements and system commissioning practices.
Questions? Contact inquiries [at] nist.gov (subject: Industry%20Impacts%3A%20Natural%20Gas%20Delivery) (NIST Inquiries).