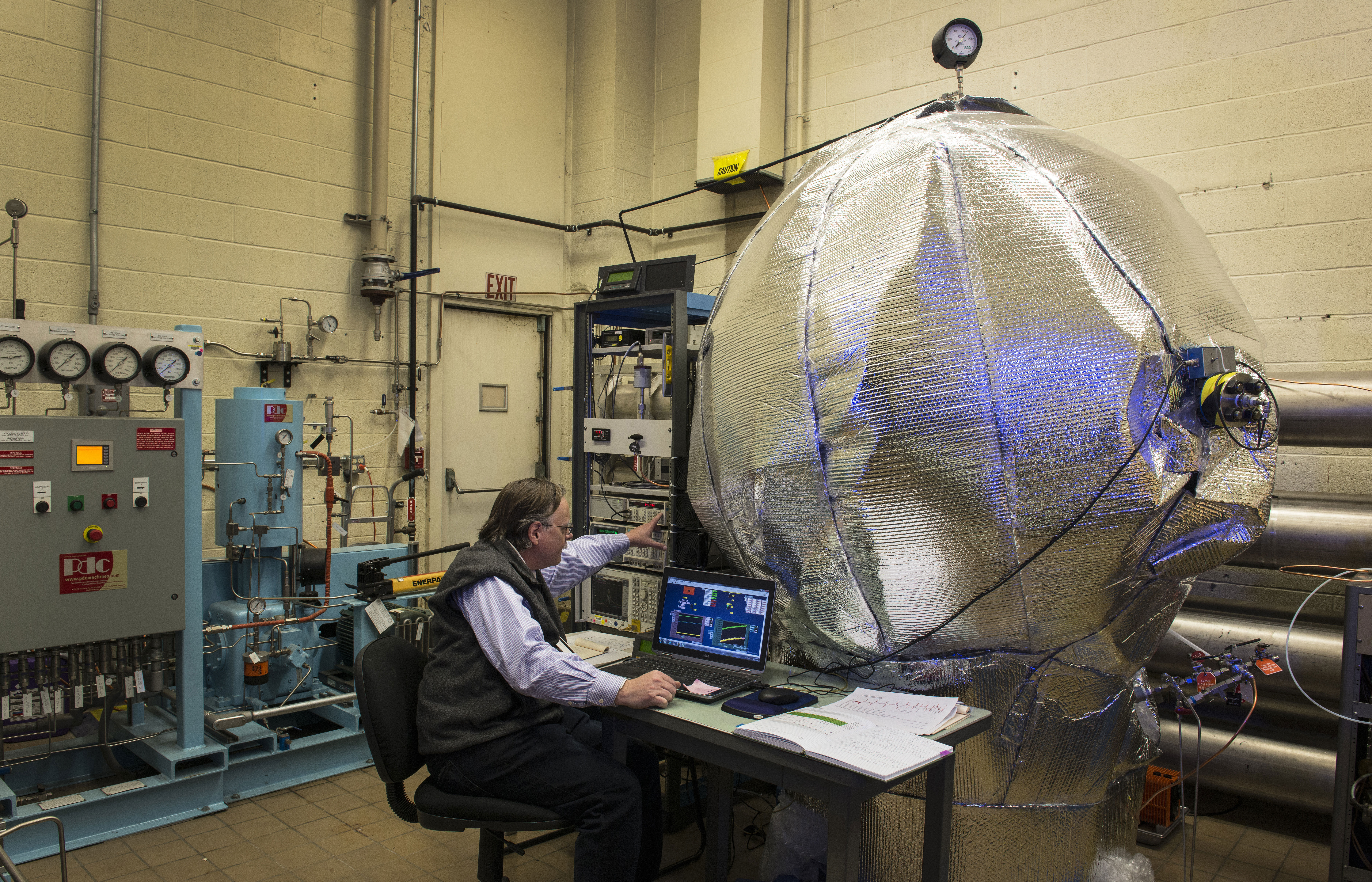 NIST is working with the Colorado Engineering Experiment Station, Inc. (CEESI), an independent laboratory that calibrates flow meters, to develop a new technique to calibrate flow meters for high pressures. NIST has a long-standing research program to improve flow meter calibrations, connecting basic research in physics and measurement science directly to industry needs.
In 2015, NIST scientists demonstrated a proof-of- principle of a new method to overcome one of the major hurdles in calibrating large flow meters—accurately knowing the average temperature of gas collected in a tank. Now, they are partnering with industry to scale-up this technique using a large high-pressure spherical vessel as the collection volume. NIST scientists have already identified and overcome one potential issue with scale-up, reducing the time industry needs to spend improving the technique prior to implementation.
NIST does not have the infrastructure required to test really large flow meters of the sort used in interstate pipelines. However, NIST's industry partner, CEESI, has a calibration facility located next to a pipeline, and they have collection vessels with volumes of 20 cubic meters. Thus, the lessons learned from NIST's research will reach industry.
Questions? Contact inquiries [at] nist.gov (subject: Industry%20Impacts%3A%20Natural%20Gas%20Delivery) (NIST Inquiries).