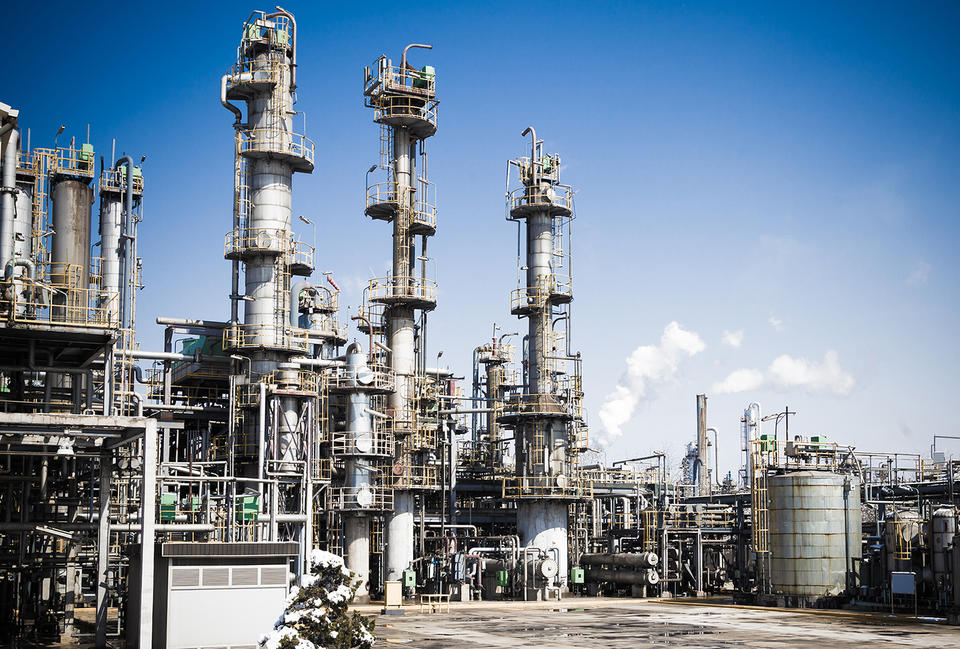 For nearly 100 years, NIST has provided the chemical industry with the reliable data it needs to design new chemical products and manufacturing processes. For example, the ThermoData Engine (TDE), developed at NIST, is incorporated into a chemical simulator produced by AspenTech that is used by hundreds of thousands of chemical plant engineers and designers. TDE is a state-of-the-art information filtering system that automates the analysis of chemical properties data for consistency and reliability. These data are used by the chemical industry to design new products and manufacturing processes.
The chemical industry is one of the country's largest manufacturing sectors, and the U.S. is a top chemical exporter, accounting for more than 15 percent of global chemical shipments. The U.S. chemical industry sold more than $800 billion in products in 2015. Maintaining global influence in chemical manufacturing requires continuous R&D and constant tuning of plant operations, which NIST supports by conducting fundamental measurement science research and providing reliable data for the industry.
When chemical engineers turn to the scientific literature for the latest property measurements reported by researchers around the world, they can have confidence in the numbers they find because the scientific journals rely on TDE to dynamically evaluate data values, correcting problems before wide distribution. In short, the chemical industry relies on NIST to ensure the best available information is used in developing new chemical processes and products.