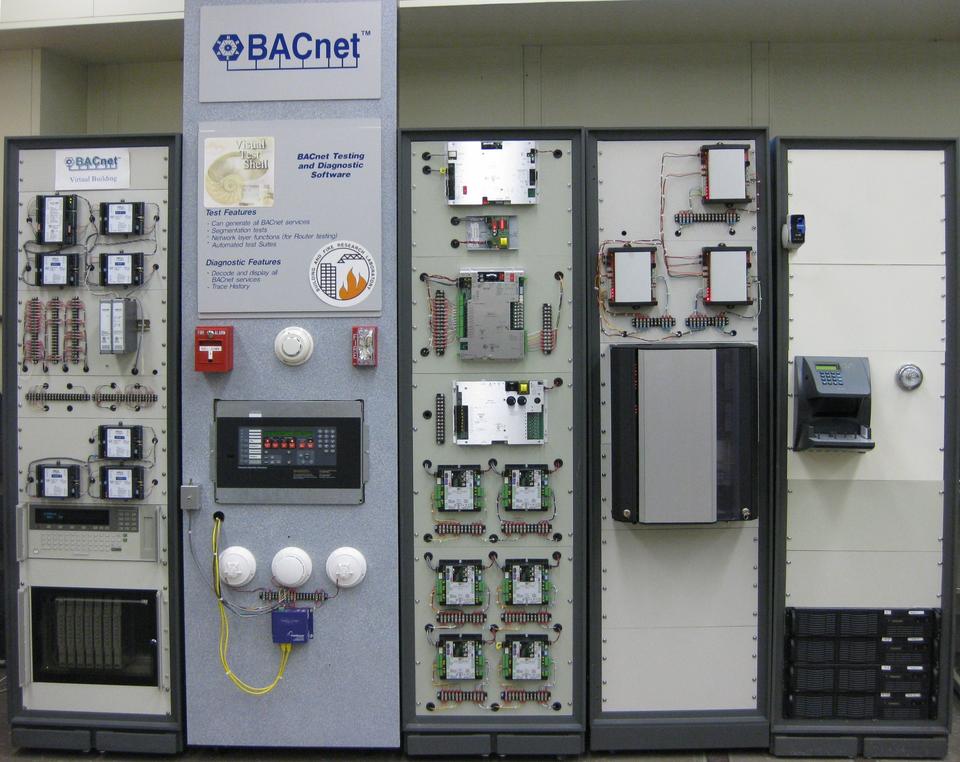 NIST staff worked with industry partners to develop BACnet (Building Automation and Control network) from its inception in 1987 through its evolution to national and international standards, incorporating new capabilities over time. The nonproprietary, open protocol makes it possible to integrate many building control devices into a single system. Not only did NIST help shape the emerging standard, but NIST researchers also led the development of test procedures and tools to measure how well commercial products use the standard.
Similar to how the standardization of the Internet Protocol allows computers around the world to exchange data, the BACnet protocol allows building systems and their associated equipment to communicate. Because so many manufacturers use BACnet, building owners now have the freedom to buy products based on price and performance, rather than compatibility with currently installed building control products.
NIST continues to work with industry to move forward the state of the art in building controls. The 2016 version of the BACnet standard contains significant new functionality to make building data more accessible and understandable, including revised web interfaces for integrating enterprise and building automation systems, and the inclusion of features that allow building components to be described in a machine-interpretable way. These new features will enable a wealth of opportunities for new services and operational improvements in the management of building systems and controls.