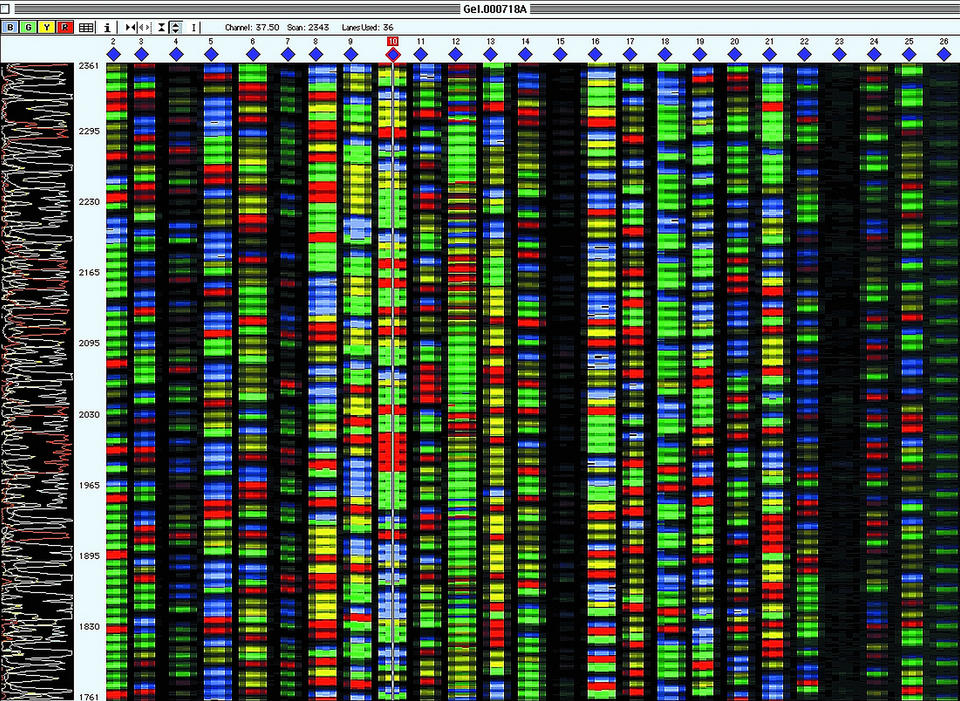 NIST provides human genome reference materials to help laboratories using the latest fast, inexpensive gene sequencers determine the accuracy of their equipment, DNA processing and data analysis. The U.S. Food and Drug Administration used this reference material to approve one of the first commercially available, next-generation DNA sequencers for clinical use, making precision medicine more accessible.
NIST introduced the world's first human genome reference material for next-generation gene sequencers in 2015. This genome was sequenced more than a dozen times by laboratories using different technologies, processing protocols and data analysis techniques. By testing the genome so many times, NIST made sure the sequence was accurate enough to be used as a benchmarking tool for medical and research labs.
NIST began this work at the request of gene sequencing market leaders, now members of the NIST-hosted Genome in a Bottle Consortium. NIST now offers three additional human genome reference materials to help testing laboratories assess their ability to measure genetic links within families and compare genes from people with different lineages. These reference materials also give companies reliable data to guide innovation in hardware, software and clinical research.