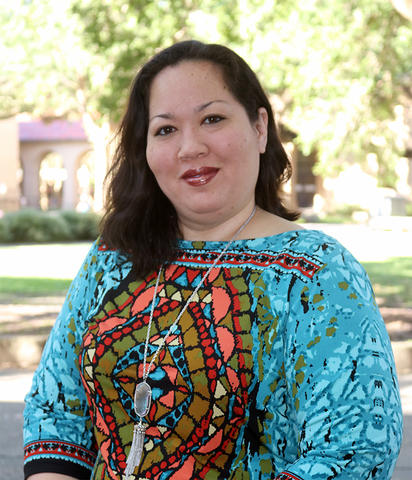 Following her passion and listening to wise mentors are the keys to Gloria Thomas's success. Thomas currently directs the Louisiana State University (LSU) Center for Academic Excellence, which offers a variety of educational resources to help students succeed.
Initially, Thomas's volunteer experience with paramedics fueled a passion to pursue a career as an emergency room doctor. She majored in chemistry when her professor suggested that it could give her an advantage when applying for medical school. However, as her interest in chemistry blossomed, her passion for medicine diminished.
After college, Thomas became a contract chemist with the Albemarle Corp. She worked for a principal investigator who was busy preparing to send two products to pilot plants simultaneously. Thomas took on major responsibilities for one of the products and worked with marketing professionals, engineers and patent lawyers. "It was a really unique set of circumstances for a bachelor-level chemist," she explains. That experience encouraged her to consider further education.
She visited her undergraduate scholarship director to talk to him about attending medical school or getting a graduate degree in chemistry. Thomas tells the story: "He took me out on the back steps of the building and lit a cigarette, exhaled slowly and said in a very dramatic east African accent, 'Young lady, the question you need to ask yourself is, do you want to spend the rest of your life studying the work of other people, or in four or five years do you want the world studying your work?'"
"That made the difference," she explains, "and I went to LSU for graduate school in chemistry."
Her Ph.D. research focused on bioanalytical applications of microdevices for DNA, during a time when DNA-sequencing technology was developing rapidly.
Thomas had planned on going back to industry after her Ph.D., but she wanted to keep her options open. She knew about the NIST National Research Council (NRC) Postdoctoral Research Associateship Program because a friend from her research group was in the program. Also, she had heard NIST's Willie E. May talk about it at chemical society conferences. May led research activities in analytical chemistry at NIST for more than two decades and later served as NIST director.
"When I think about my postdoc time there, I had the opportunity to think very deeply about my research and to do very thorough research," Thomas explains.
"The NIST NRC program seemed like a great way to do advanced study in my field, to grow as an independent researcher and still keep my options open while still developing. A postdoc associateship at NIST was a great option for whatever I wanted to do after," she explains.
Thomas applied and was accepted into the program. "NIST was doing a lot of microdevice fabrication, and I was working on a miniaturized device for protein analysis while at NIST," Thomas says. She worked in the Material Measurement Laboratory, and analytical chemist Michael Tarlov was her advisor. Thomas also worked with Laurie Locascio, whom she considers a great mentor. Locascio went on to direct NIST's Material Measurement Laboratory, and now serves as vice president for research at the University of Maryland.
"When I think about my postdoc time there, I had the opportunity to think very deeply about my research and to do very thorough research," Thomas explains. "The postdoc was free of the frantic pace of rushing to get your Ph.D. advisor's next grant out or the next publication."
While at NIST, Thomas was honored to be one of 52 young scientists to represent the United State at the Lindau Nobel Laureate Meeting in Lindau, Germany. She spent a week with all the living chemistry Nobel Laureates that could attend, and with hundreds of bright, young scientists from across the world. Thomas keeps a photo from that experience in her office to remember that valuable time in her life.
After the NIST NRC postdoc, Thomas began teaching. One of the textbooks she used mentioned NIST, and she shared her postdoc experiences with her students to provide context and add interest to the textbook.
In 2013, Thomas happily returned to LSU as executive director of research, education and mentoring programs. Much of her job focused on her current passion—science, technology, engineering and mathematics (STEM) education.
Thomas became director of the Center for Academic Success in 2017. The facility offers all LSU students coaching, tutoring and guided study groups to help them succeed at the university. Much of her work still focuses on STEM because those courses are often the hardest for students, Thomas explains. She still gives talks in chemistry classrooms to stay connected.
Thomas follows her formula for success as she continues to follow her passion. She still works with her mentors, but now she is mentoring a new generation of young scientists.
– written by Evelyn Brown