The Program Coordination Office is staffed by the following individuals: 
---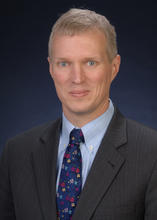 Dr. Jason Boehm, Director 
Dr. Boehm serves as the primary technical advisor and consultant to the NIST Director and Associate Director for Laboratory Programs carrying out planning and review of NIST R&D programs in areas of strategic importance to the agency and Administration, the development and implementation of strategic programs for the institute, and the representation of NIST's interests on boards, committees and inter-agency policy fora. Dr. Boehm is also the Director of the Program Coordination Office.
---
Dr. Heather Evans, Senior Program Analyst
Heather coordinates and manages NIST engagement on interagency policy activities, serving as a liaison between the NIST Director's Office, NIST organizational units, the Department of Commerce, and the White House. She provides analysis on programmatic and budget documents in areas including advanced manufacturing and bioscience and helps implement NIST-wide programs and policies including prize competitions, collaborative tools, the AAAS Fellows Program, and the Centers of Excellence Program.
---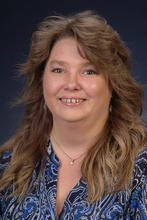 Ms. Stephanie Shaw, Administrative Specialist
Stephanie is responsible for providing administrative management services and support to the Program Coordination Office (PCO) and ensures the compliance of applicable regulations, policies, and procedures within the division. She serves as the Designated Federal Officer for the primary external advisory board to NIST, the Visiting Committee on Advanced Technology (VCAT) and is responsible for the recruitment and processing of new members, preparing and submitting the federal register notices, and the logistical planning of the VCAT meetings. Stephanie is also responsible for maintaining both the PCO and VCAT websites.
---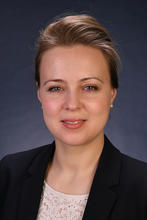 Dr. Anna Sberegaeva, Program Analyst
Dr. Anna Sberegaeva is a Program Analyst in the Program Coordination Office, the Office of the Under Secretary of Commerce for Standards and Technology and NIST Director. In this role she supports various activities related to strategic planning, performance evaluation, and analysis, working closely with leadership from all NIST organizations across Laboratory Programs, Innovation and Industry Services, and Management Resources. Anna also serves as a liaison with the Department of Commerce on Evidence Act implementation, assisting in developing and reporting of the performance metrics and ensuring compliance with the legislative and Administrative requirements.
---
Ms. Hope Fato, Administrative Office Assistant
Hope Fato is the Administrative Office Assistant in the Program Coordination Office (PCO) at the National Institute of Standards and Technology (NIST). Ms. Fato is responsible for the day-to-day coordination of office work, scheduling appointments, meetings, and greeting guests. She administers time and attendance; answers incoming calls, purchases and ships office supplies, materials; reviews documents and correspondence, and maintains an office filing system.
---
Rotating staff (one-year term) bring into the Director's Office fresh and varying perspectives from the line organizations and a continuing stream of new information, energy, and creativity. A tour within the Program Coordination Office provides a unique development opportunity for NIST staff. Rotating staff become broadly and deeply knowledgeable about NIST, its interactions with the rest of government, and its relationships to industry and other organizations.