Dear Team Commerce: 
 
The 2019 Combined Federal Campaign (CFC) has begun and needs your support to continue its tradition of supporting a broad array of charities. The National Capital Area campaign is the largest of 125 CFC campaigns throughout the country, and last year raised nearly $35 million for causes in our local community, across the country, and around the globe.   
 
I encourage you to support the CFC, whose theme again this year is "Show Some Love."   
 
The Department of Commerce has been a leader in the CFC every year. In 2018, our employees gave $2.5 million and donated 1,700 volunteer hours valued at $40,000. This year, our goal is to raise $2.6 million, and I am confident that we can make that mark.  
Find out which charities are eligible and how to give at https://cfcgiving.opm.gov/welcome, where you can sign up to receive updates on the National Capital Area campaign. In the coming weeks, your bureau campaign managers and keyworkers will provide information on CFC events and how you can contribute.
 
On Tuesday, November 19, from 10 a.m. to 1 p.m. there will be a CFC rally in the lobby of the Herbert C. Hoover Building for all employees of the Department of Commerce. I hope you will attend to learn about some of the many charities this giving campaign supports and to show them some love through a payroll deduction or one-time contribution.
 Wilbur Ross
U.S. Secretary of Commerce 
---
Dear Colleagues,
The 2019 Combined Federal Campaign (CFC) has officially begun! This year's theme is once again "show some love." Our campaign volunteers will be asking you to show some love by donating to the cause of your choice.
The CFC raises millions of dollars each year to support the life-enhancing and lifesaving work of thousands of local, national and international charities that improve our world and create promising futures for so many in need.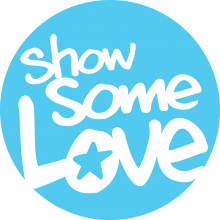 I fully support the CFC and I am honored to be part of our remarkable community of generous federal workers. I hope you'll consider donating to the charities that are meaningful to you.
Sincerely,
Walter Copan
Department of Commerce Combined Federal Campaign Co-Chair
Under Secretary of Commerce for Standards and Technology and NIST Director