The 2016 Combined Federal Campaign (CFC) giving period is come to a close on December 31. Donations can still be made and accepted through a paper pledge form.
Thank you to those who have already chosen to Show Some Love by donating through the campaign. Together, we have raised approximately $3.53 million, 98.8% of NIST's goal, to help others through today!
---
A message from Secretary of Commerce Penny Pritzker in support of the 2016 Combined Federal Campaign.
Dear Commerce Team:
The 2016 Combined Federal Campaign (CFC) of the National Capital Area is now under way!  The CFC is the world's leading and most successful annual giving campaign in the workplace.  The National Capital Area campaign is the largest of 125 CFC campaigns throughout the country, and last year it raised nearly $47 million, benefiting people in our local community, across the country, and throughout the world. 
I'm writing to encourage you to support your favorite causes through the CFC, whose 2016 theme is Show Some Love. 
When you participate in the CFC, you can:
Improve the quality of life for all.  You can contribute to a wide variety of philanthropic causes, with the opportunity to choose from over 20,000 organizations.
Give easily.  Making your pledge through payroll deduction or one-time donation provides an easy way to participate – and your contributions are tax deductible.
Trust the program's accountability.  The CFC maintains the highest levels of integrity and transparency and accounts for every dollar pledged.
The Department of Commerce has been a leader in the CFC every year.  Last year we gave $3.532 million.  I am proud to say that Commerce is the third-highest contributor to the CFC of the National Capital Area, behind only the Department of Defense and the Department of Health and Human Services.  This year, our goal is to raise $3.567 million, and I am confident that we will make, and perhaps even exceed, that mark.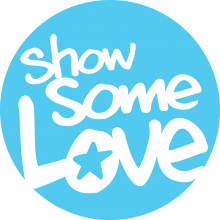 I would like to thank Dr. Willie May, our Campaign Vice Chair, our Bureau campaign managers, our executives from the CFC headquarters, and Dr. May's NIST core team for leading the 2016 Combined Federal Campaign for the Department.  This campaign is about each individual making a difference.  Working together, our Commerce community has real power to make a difference and Show Some Love to those in need.  You, along with our Commerce campaign team, each Bureau and Office head, and all of the keyworkers, will make this year's campaign a truly memorable, fun, and successful event for all.  Thank you in advance for your support of the CFC.
Sincerely,
Penny Pritzker
U.S. Secretary of Commerce