to opt into the pscr newsletter, click here.
Top Stories

5 Changes to this year's Public Safety Broadband Stakeholder Meeting
Concurrent conference tracks across six research areas
Over 30 on-site demos
Live Prize Challenge: VR Heads-Up Display
Over seven hours of networking built in
Winners Announced: Unmanned Aerial Systems Flight and Payload Challenge
Want to learn more? Visit our event page! 
"We're not doing the traditional 10-minute PowerPoint presentations... People are going to have a lot of opportunity to get down in the weeds, in depth, and understand what these [researchers] are working with" -Dereck Orr, PSCR Division Chief
Research Updates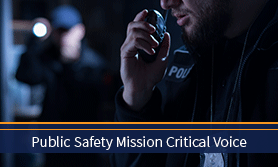 New Paper on Mission Critical Voice QoE Mouth-to-Ear Latency Measurement Methods
Author(s)
Jesse M. Frey, Jaden K. Peiper, Silas T. Thompson
PSCR would like to highlight the publication of the Mission Critical Voice QoE Mouth-to-Ear (M2E) Latency Measurement Methods report. M2E latency describes the time it takes speech input in a voice communication transmit device to be output from a receiving device, and has been identified as a key component of quality of experience (QoE) in communications. NIST's PSCR division developed a method to measure and quantify the M2E latency of any communications system transmitting audio, with specific emphasis on push to talk (PTT) devices. This measurement method is the first step in establishing QoE key performance indicators (KPI) for mission critical voice (MCV) and a measurement system to quantify these QoE KPIs. Read the abstract here!

New Report from the PSCR Highly Mobile Deployable Networks R&D Summit Report
PSCR is pleased to announce the publication of the HMDN R&D Summit Report. PSCR's Highly Mobile Deployable Networks (HMDN) team conducted a research and development summit on October 18-19th, 2017 that enabled stakeholders to provide input on public safety's requirements and desired outcomes for the "next generation deployable network." The summit hosted over 84 participants spanning industry, government, and academia. Topics included key goals and possible solutions for the desired future state of deployable systems for first responders. Deployable coordination, machine learning, and security were all topics discussed during the two-day summit. The report covers the latest information regarding the detailed gaps and solutions to two specific first responder operational use cases. Download the report here!
Grant/ Prize Updates
PerfLoc Competition Winners Announced
PSCR Would like to announce the results of the recently-completed Performance Evaluation of Smartphone Indoor Localization Application (PerfLoc) Challenge. The main goal of the PerfLoc project was to advance smartphone indoor localization capabilities through an extensive repository of smartphone sensor and RF signal data and a web-based performance evaluation tool. NIST provided competing algorithm developers an extensive data set on which to test competitors' analytical models. Competitors downloaded the NIST PerfLoc data and developed an Android indoor localization and tracking app, users uploaded the results of their algorithm (location estimates generated by the competing app) and NIST evaluated the performance of the app in real-time. The winning team, led by Professor Ruizhi Chen, was from Wuhan University in China. Other team members included Haojun Ai, Guangyi Guo, Jian Kuang, Xiaoji Niu, Xuesheng Peng, Xingyu Zheng, and Ge Zhu from Wuhan University and Tianxing Chu from Texas A&M University, Corpus Christi.  Congratulations to all teams for achieving such remarkable performance! See the Leaderboard!
New PSIAP-UI Awards Coming Soon
PSCR concluded merit reviews of applications submitted to the Public Safety Innovation Accelerator Program - User Interface (PSIAP-UI) financial award released in November 2017. This latest grant program is supporting pioneers from academia and industry to address some of the most pressing challenges to fire fighters, paramedics, and law enforcement officers, including opportunities to develop and test technology related to public safety scenarios and environment simulation. The PSIAP-UI provides grants or cooperative agreements for the development and implementation of technology that will enable PSCR to test and measure effective user interfaces within an virtual or augmented reality (VR/AR) environment. PSCR anticipates approximately $5,000,000 in new awards for PSIAP-UI projects that will enhance traditional VR/AR systems, produce more modular capabilities, and develop user interfaces that are adaptable to various scenarios. Learn more!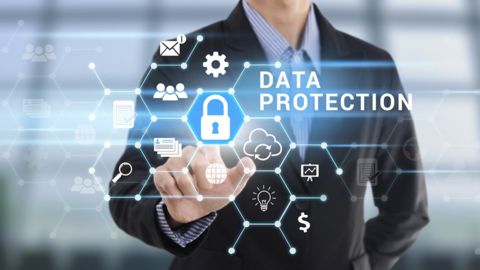 The Unlinkable Data Challenge Launches
PSCR is excited to introduce a new prize competition that invites data scientists and other solvers to propose new methods for improving differential data privacy. Launched on May 1st, The Unlinkable Data Challenge seeks to create new methods or improve existing methods of data de-identification that make safeguarding of privacy-sensitive data or personally identifiable information (PII) more secure. The first stage hosted on HeroX website asks for ideas and concept, while later stages executed on Topcoder will focus on the performance of developed algorithms. Learn More!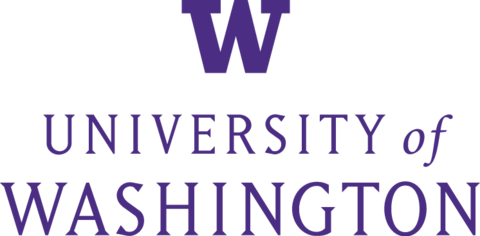 Award Recipients Anticipate Public Safety Network Simulation Module 
Award Recipients from the University of Washington--in collaboration with CTTC Barcelona--are exploring fundamental aspects of demand modeling for Public Safety Communications (PSC) networks, in terms of the key network Quality of Service (QoS) metrics. This research also facilitates the creation of a public safety simulation module within the open source ns-3 network simulator intended for the broader research community. When tested and released formally, researchers will be able to use this tool to conduct performance analysis studies of future public safety networks with a high degree of modeling fidelity. UW's work, entitled, Modeling, Simulation and Performance Evaluation for Future Public Safety Networks, will bring an example simulation scenario of a first responder incident to the  2018 Public Safety Broadband Stakeholder Meeting in June. 
Upcoming Events
PSCR Events
PSCR is hosting Open Innovation Opportunity Support Services Presolicitation Conference & Industry Day in Boulder this month to announce the upcoming solicitation for up to $50 million Blanket Purchase Agreement(s) for professional support services. The event will include an overview of these future opportunities, responses to questions submitted prior to the event, and information relevant to the goals and requirements of the PSCR division. Learn more!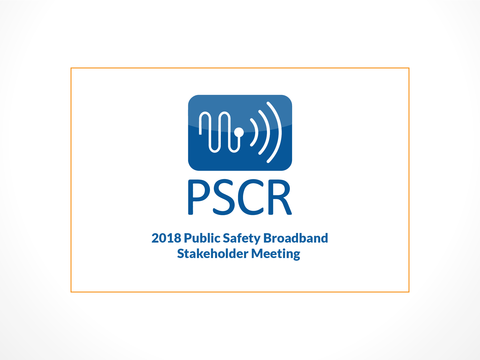 2018 Public Safety Broadband Stakeholder Meeting
June 5-8, San Diego, CA
PSCR's 2018 Public Safety Broadband Stakeholder Meeting will be held in San Diego, CA, June 5-8, 2018, at the San Diego Convention Center. For the first time ever, this year's annual meeting features concurrent conference tracks. To add to the excitement, the final stages of a LIVE challenge will culminate at the conference and winners will be announced and showcased on the final day. Check back to our event page later this month for instructions on downloading the conference app!
Where else to find PSCR staff this summer:
NIST's

john.garofolo

[at]

nist.gov

(subject: DHS%20VQiPS%20Conference)

(John Garofolo)

will moderate a session on Video Analytics in Public Safety on Wednesday, May 9 at the DHS VQiPS Conference in Albuquerque, NM. PSCR electronics engineer Sam Ray will be in attendance as well. (May 8-10)
Later this month, PSCR electronics engineer

maxwell.maurice

[at]

nist.gov

(subject: Connect%20%28X%29%20Connectivity%20Expo)

(Max Maurice)

will join a panel discussing operational problems, technical gaps, and potential solutions that form the Next Generation Deployable LTE Network at the Connect (X) Connectivity Expo in Charlotte, NC. (May 21-24)
PSCR's Scott Ledgerwood is attending AWE--the world's largest international event for augmented reality, wearable computing, gesture devices, and the Internet of Things. (May 30-June 1)
Another place to find

john.garofolo

[at]

nist.gov

(subject: IEEE%20CVPR%20Conference)

(John Garofolo)

this summer is the IEEE Computer Vision and Pattern Recognition (CVPR) Conference in Salt Lake City, UT. On Monday, June 18, he'll speak at a workshop on AI Cities concerning computer vision, video analytics, and public safety. (June 18-22)
PSCR in the News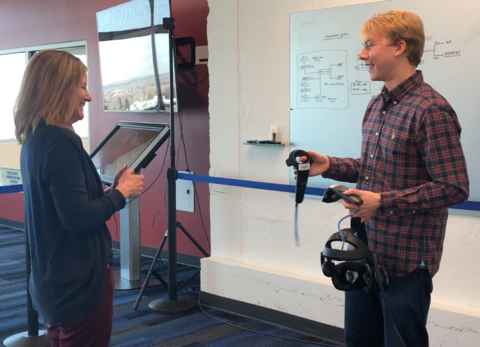 Dereck Orr's Interview with Mission Critical Magazine's Sandra Wendelken
Ms. Wendelken stopped by the Boulder HQ for a site tour, lab visit, and live demos. NIST's Jack Lewis shows her how to use the VR heads up display for a rescue mission (pictured). The PSCR VR demo will be live at the the June Stakeholder Meeting. Read the story!
IWCE's Urgent Communications Podcast Interview with Dereck Orr
Love podcasts? Listen in as Donny Jackson talks with Dereck Orr about the exciting changes taking place at this year's June Stakeholder meeting. Hear the story!
The PSCR Mission
PSCR is driven towards advancing public safety communications technologies by accelerating the adoption and implementation of the most critical communications capabilities to ensure the public safety community can more effectively carry out their mission to protect lives and property during day-to-day operations, large scale events, and emergencies.