to opt into the pscr newsletter, click here.
Funding Opportunities / Recent Awards / Grant Updates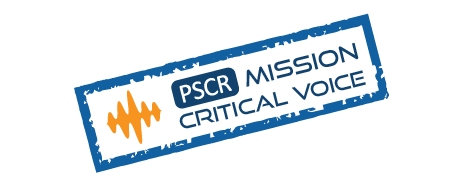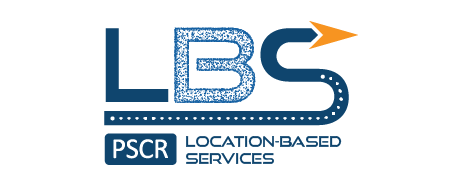 JUST RELEASED: Mission Critical Voice Test Equipment Funding Opportunity
The Mission Critical Voice Test Equipment grant from PSCR seeks to support R&D around the creation of a simulator system, which will enable the necessary testing of Mission Critical Push-to-Talk (MCPTT) technology. The simulator will be expected to support standardized MCPTT test cases, and award recipients will be encouraged to write public safety test cases as part of their final deliverables. Interested parties are urged to attend an informational webinar, hosted by PSCR, on Wednesday, May 22, at 12:30 P.M. ET/10:30 A.M. MT.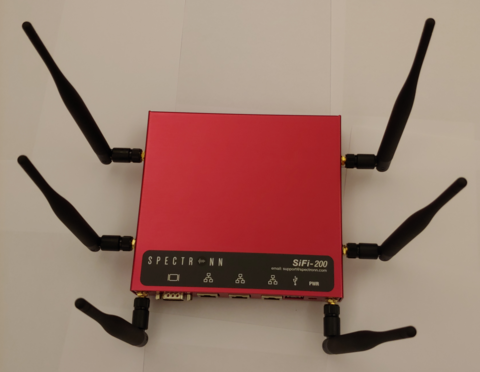 Research Spotlight: Award Recipient, Spectronn, Deploys at the Boston Marathon
Keeping police and other first responders connected to the applications and services they depend on is of paramount concern. To this end, Spectronn has a plan. "We have developed the technology so that officers can simply connect to our box (called SIFI-200) over WiFi or LTE and can make calls to each other using our mobile app — including video conference calls, even if the box is not connected to any backhaul network or the internet," says the Principal Investigator for this project, R. Chandramouli (Mouli). Mouli works with Brookline PD to test the product and study its utility within a real-life implementation. Read the story.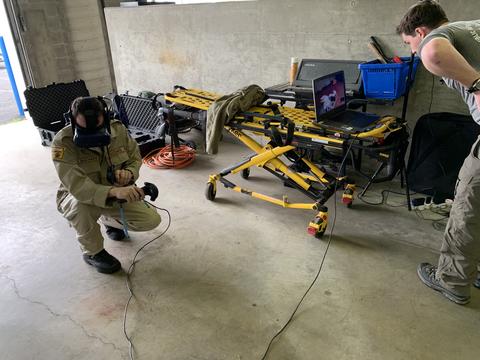 Sedgwick County Training Informs PSCR'S UI/UX Researchers
In April, members of PSCR's UI/UX team observed a Mass Casualty Incident (MCI) training exercise conducted by Sedgwick County EMS in Wichita, Kansas. In this night-time exercise, EMS personnel searched for, identified, and triaged simulated victims scattered throughout a rural area. The UI/UX team gained valuable insight into the equipment, techniques, and procedures of EMS units, and left with a better understanding of the challenges EMS face, and how they can be overcome. PSCR would like to thank L.t. Charlie Fair and his team for their hospitality, and their willingness to help PSCR learn about their important work.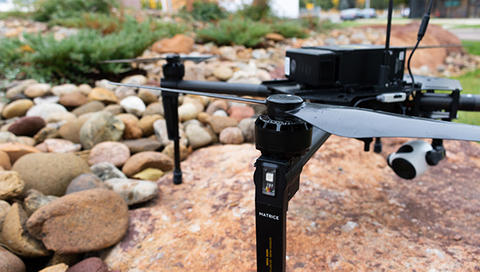 CALLING ALL FIRST RESPONDERS: NIST Survey of Drone Usage
If you're a first responder interested in drones, PSCR needs your help to pave the way for the next generation of drone applications for Public Safety. Over the past decade, public safety teams have deployed hobby-sized drones on missions in hard-to-reach areas or otherwise challenging conditions. Help PSCR understand new ways for first responders to improve communications during their missions using drones. Take the survey.
Results/ Products/ Outcomes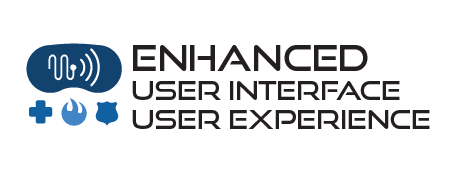 NOW AVAILABLE: New Usability Research
Understanding the problems currently being experienced by first responders with communication technology as well as first responders' communication technology requests provides the basis for addressing and developing solutions to improve public safety communication. The PSCR usability team conducted in-depth interviews with approximately 200 first responders representing 13 states in eight Federal Emergency Management Agency (FEMA) regions. This Volume 2 report is the second in a series of reports documenting the findings. View Volume 1 here or jump to the infographic.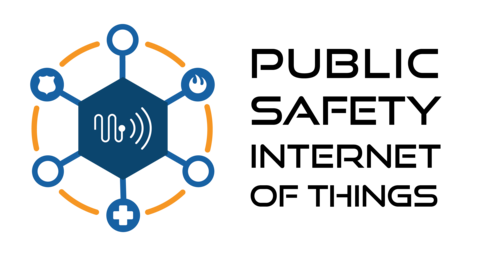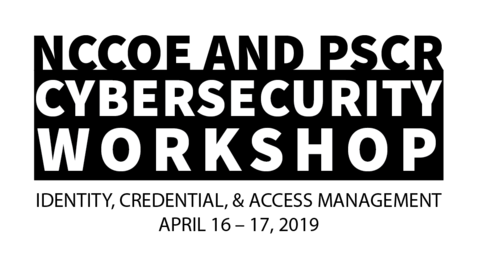 COMING SOON: Two New Workshop Reports
Internet of Things: 
PSCR invited 25 stakeholders, including state and local first responders, vendor representatives, and Federal partners to participate in a workshop posed to shape the future of first response sensor solutions and future research initiatives. This Internet of Things (IoT) workshop asked participants to identify enabling technologies grounded in a smart cities use case, before calling out the current gaps preventing responders from realizing them. The workshop concluded with end-to-end solution brainstorming that left PSCR with considerations for their next steps in research, following the event. Watch for the Meeting Report, which will be published to the PSCR website in the coming weeks!
Cybersecurity:
Over 75 representatives from the public safety and technology communities convened at the National Cybersecurity Center of Excellence (NCCoE) in Rockville, Maryland to discuss public safety challenges in Identity, Credential, and Access Management (ICAM). Throughout the two-day NIST Cybersecurity Workshop, participants mapped perspectives across fire, police, and EMS disciplines preventing the implementation and ease of ICAM for first responders. PSCR has already begun work synthesizing the output from this event that ran April 16-17th, 2019 and plans to publish a report on their resulting roadmap for research in the near future.
Upcoming Events

3 Innovation-Focused Sessions to Catch at the
2019 Stakeholder Meeting
Imagine a world where data is shared safely
On day 2 in Chicago, join a presentation to learn how PSCR is tackling the need for public safety agencies and researchers to share data safely and freely amongst their peers. At this Data Sharing & Differential Privacy session, learn how teams from across the country competed to win $150K in prizes and, more importantly, helped PSCR and the data privacy community break new ground in ways to safely sanitize or remove personally identifiable information (PII) from datasets while maintaining their utility for analysis.
Leave your mark on cutting-edge technologies for first responders
Take the opportunity to feel, touch, and wear groundbreaking haptic interfaces currently under development for Public Safety. Provide feedback that will help innovators improve their designs and test if haptic interfaces have a future role in aiding how first responders communication and respond to real world emergencies. This experience will be open to attendees each day of the conference.
Learn about expanding SIM card use for Public Safety
Hear how organizations like NIST PSCR, First Responder Network Authority, IBM, and Nok Nok Labs are trying to inspire future innovation on the ways first responders securely access and authenticate the critical information they need on their mobile devices. Desired goal? Mobile devices that are easier to use and still achieve industry standards that help keep sensitive data secure. This session will take place on Wednesday, July 10.
---
In the News
 APCO Honors Dereck Orr with its Leadership in Advocacy Award
PSCR Division Chief, Dereck Orr, will accept the Leadership in Advocacy Award from APCO tonight in Virginia. Mr. Orr had this to say about APCO's recognition:
I am humbled and honored that APCO thought of me for their Advocacy Award. The last 17 years of my life have been about helping this nation's heroes — police, fire, EMS — keep themselves safe so they may continue serving the public. At PSCR, we are driven by Public Safety's needs and their requirements. That APCO sees the needs of Public Safety being it in our work is a distinct honor."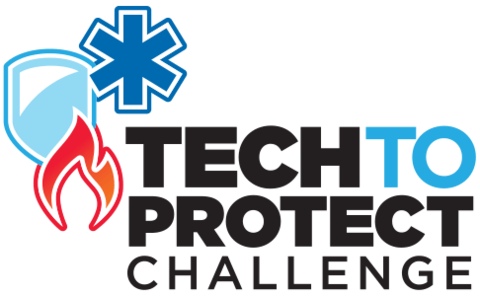 Tech to Protect Challenge Launches National Public Safety Coding Contest
Over the course of 2019-2020, the Tech to Protect Challenge from NIST PSCR will include ten unique contests, host ten codeathons in cities across the United States, and award up to $2.2M in cash prizes to participants. Read the story from Critical Communications Today.
The PSCR Mission
PSCR is driven towards advancing public safety communications technologies by accelerating the adoption and implementation of the most critical communications capabilities to ensure the public safety community can more effectively carry out their mission to protect lives and property during day-to-day operations, large scale events, and emergencies.