to opt into the pscr newsletter, click here.
Funding Opportunities / Recent Awards / Grant Updates
Introducing... PSCR Success Stories
PSCR is documenting success stories from the Public Safety Innovation Accelerator Program (PSIAP) - detailing the trials and tribulations of award recipients and the overall impact and outcomes their research has on the public safety communications technology sphere. We begin with the story of how the Western Fire Chiefs Association (WFCA) sought to improve emergency response approaches by bringing the data analytics capabilities of the fire service into the twenty-first century. View an excerpt below, and read the full success story on NIST.gov.
 Fire fighters who are trained and equipped to handle exigent physical threats to public safety are now on the front lines of homelessness, drug addiction, and mental illness, providing social service functions to vulnerable community members... At the crux of this challenge is the lack of data needed to measure the outcomes of emergency response approaches and inform integrated response frameworks that are broader than police, EMS, and fire alone. This is the story of how WFCA and PSCR embarked on the mission to bring the data analytics capabilities of the fire service into the twenty-first century. Read it now.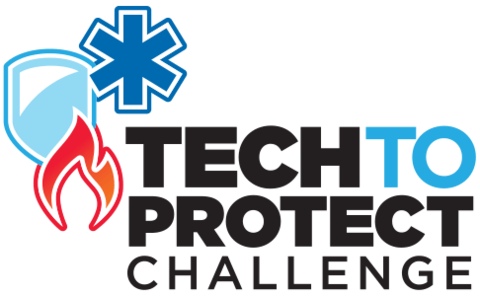 This SEPTEMBER: Tech to Protect is coming to a city near YOU!
The Tech to Protect Challenge is a national Open Innovation contest designed to support emergency responders through complex technology solutions like mobile apps, software applications, user interfaces, data systems, and more. September 27-29, Tech to Protect will be in Chicago, College Station, Denver, Pittsburgh, and Washington D.C. Register NOW to confirm your attendance at one of these upcoming regional codeathons. Registered participants will receive invitations to pre-event prep sessions, event information and other important updates. Stay tuned, November 1-3, in Los Angeles, Miami, New York, San Francisco, and Seattle for additional codeathons.
---
Haptics Interfaces Challenge enters its final stages
Last month, eight Haptic Development teams and three Haptic Providers exhibited their haptic prototypes to attendees at PSCR's 2019 Stakeholder Meeting. A unique mix of haptic wearables were present - including gloves, vests, belts, helmets, and sole inserts. Each team walked away with important feedback to include in their final build design for three virtual scenarios including: situational awareness for law enforcement, patient monitoring for EMS, and indoor navigation for firefighters. Phase 4 submissions will determine which challenge contestants will move on to the final phase, where teams will specifically focus on integrating their prototypes into firefighter's protective gear for use in a live search and rescue task at West Metro Fire Rescue in Lakewood, CO this November.
---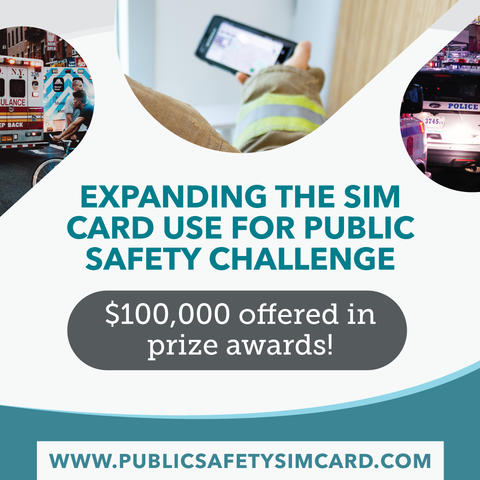 Expanding the SIM Card Use for Public Safety Challenge moves forward
In the next phase of this prize challenge, challenge partners IBM and Nok Nok Labs will test contestants' solutions using FIDO 2 backend servers they've created. During the second phase of the challenge, partners will host video webinars to inform contestants on building secure authentication applications while leveraging strong, two-factor authentication. Contestants will have from mid-August to early October to build a mobile application and complete secure authentication with challenge partners before they send their devices, applications, and source code to PSCR for final evaluation by the judges. Contestants recently demonstrated their current prototypes to the PSCR Judging Panel and Subject Matter Experts at PSCR2019 in Chicago.
---
De-ID Challenge Yields Five Winners, Open Source Code
Results from the 2018 Differential Privacy Synthetic Data Challenge are in, and five teams came away as winners; learn about the winning teams and watch the Challenge video on PSCR's website. The combined awards total $58K. At the 2019 Stakeholder Meeting in Chicago, four of the five contestants released their solutions as open source, which will are available for continued research use in the NIST Collaboration Space.
---
Now Seeking Biometric Authentication Technologies for First Responders
Biometric authentication is a security measure identifying 'who someone is' rather than having them remember a password or carry a physical key. It can be used as an effective way to grant first responders secure access to information and devices in time-sensitive situations. PSCR has funded yet2 to search companies producing - or interested in - biometric authentication technologies which meet the criteria for first responders. This search may ultimately result in future partnerships with PSCR. Learn more.
---
Results/ Products/ Outcomes
NEW TOOL: Search First Responder Quotes
A new tool from PSCR's Usability team contains over 20,000 first responder quotes from nationwide interviews with first responders. These quotes, accessed via the PSCR Search Tool: First Responder Quotes , can be freely used to influence the design and development of communication technology in the public safety domain. Public safety organizations, academics, industry and more may use it for direct first responder quotes on communication problems, needs, requirements, and  context of use. Use the tool.
The first volumes of first responder interview data may be found on the UI/UX Publications page.
---
NEW PAPER: Interoperability of Real-Time PublicSafety Data: Challenges and Possible Future States
 The creation of a unified national public safety broadband network (NPSBN) creates the potential for more seamless cross-agency information sharing than was possible with legacy networks tied to specific jurisdictions. However, achieving a state of interoperable, real-time, cross-agency data sharing will require tackling key technical limitations, economic constraints, and a lack of governance resources. This report summarizes these challenges and draws from examples in public safety and beyond to propose actions for public safety leaders to accelerate the transition to a more interoperable data sharing environment. Download the report.
---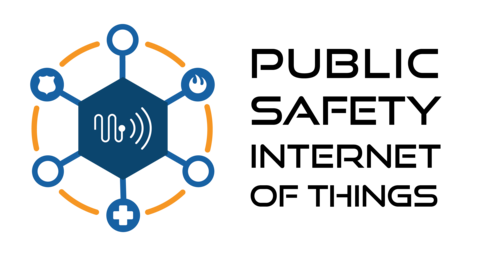 FINAL REPORT: PSCR's Internet of Things (IoT) Workshop
In April 2019, PSCR convened 25 stakeholders to identify key opportunities and gaps affecting public safety's adoption of next generation IoT data and sensor integration capabilities. The subsequent report details the need for standardized data formats, application interfaces, synchronization schemes, and tailored use dashboards to enable the R&D community to maximize situational awareness and response effectiveness benefits delivered to public safety through IoT innovation. It also presents a prioritized list of gaps identified by attendees and the IoT technologies best suited to support operational effectiveness across a 14-task Smart City emergency response scenario.

To learn more about PSCR's IoT research projects, contact Alison Kahn (alison.kahn [at] nist.gov), Brianna Vendetti (bvendetti [at] corneralliance.com), or Marc Leh (mleh [at] corneralliance.com). 
Upcoming Events
Take Two Minutes Today to VOTE for PSCR
There are only two days left to vote for PSCR's proposal to speak at SXSW Interactive. The proposed panel, This is NOT a Game: VR and AR for Public Safety, moderated by Division Chief Dereck Orr, with panelists Alison Kahn (PSCR), Greg Rinaldi (Magic Leap), and Capt. Kirk McKinzie (Consumnes Fire) promises an engaging, future-focused and multi-sector discussion.
Don't miss your chance to help bring awareness of the critical communications issues facing first responders to the BIG, mainstream stage! Take two minutes to vote now.
Tech to Protect Regional Codeathons
September 27-29 and November 1-3

PSCR is seeking first responder subject matter experts (SMEs) and partners to attend Tech To Protect events. Contact 

psprizes

[at]

nist.gov

(subject: Volunteering%20as%20a%20Subject%20Matter%20Expert%20for%20Tech%20to%20Protect)

title="

psprizes

[at]

nist.gov

" to get involved

October is Cybersecurity Month

Stay tuned for an informational webinar from PSCR's Security team.

Live Challenge: Haptic Interfaces for Public Safety
November 3-5, 2019

PSCR is seeking Colorado first responder partners to attend each day of the Live Challenge over a three day period. Contact 

psprizes

[at]

nist.gov

 to get involved. 
In the News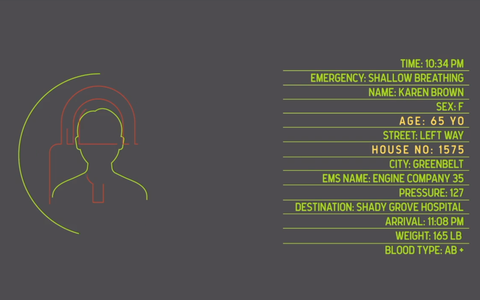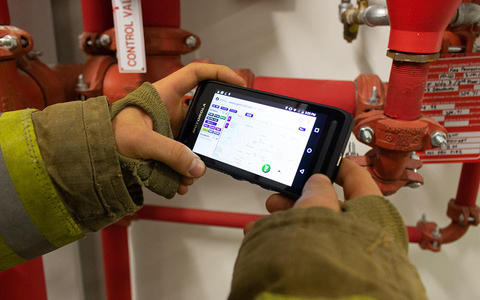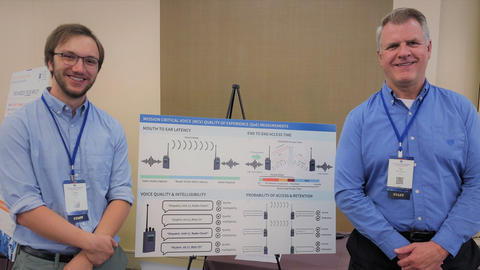 In addition, visit PSCR.gov to view news coverage from the 2019 Stakeholder Meeting.
---
The PSCR Mission
PSCR is driven towards advancing public safety communications technologies by accelerating the adoption and implementation of the most critical communications capabilities to ensure the public safety community can more effectively carry out their mission to protect lives and property during day-to-day operations, large scale events, and emergencies.