Nada T. Golmie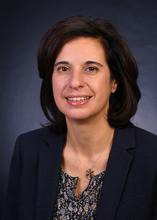 NADA GOLMIE (nada@nist.gov) received her Ph.D. in computer science from the University of Maryland at College Park. Since 1993, she has been a research engineer at the National Institute of Standards and Technology (NIST). She is currently the chief of the wireless networks division in the Communications Technology Laboratory. Her research in media access control and protocols for wireless networks led to over 200 technical papers presented at professional conferences, journals, and contributed to international standard organizations and industry led consortia.  She is the author of "Coexistence in Wireless Networks: Challenges and System-level Solutions in the Unlicensed Bands," published by Cambridge University Press (2006). She leads several projects related to the modeling and evaluation of future generation wireless systems and protocols and serves as a co-chair for the 5G mmWave Channel Model Alliance.
Anirudha Sahoo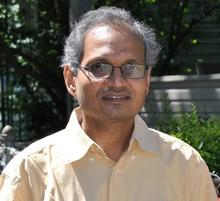 Anirudha Sahoo is a Computer Scientist in the Wireless Networks Division of Communications Technology Laboratory (CTL) working in the broad area of Shared Spectrum Technologies. He also holds an Adjunct Professor appointment in the department of Computer Science at University of Maryland, College Park. Prior to joining NIST, he was an Associate Professor in the department of Computer Science and Engineering at Indian Institute of Technology (IIT) Bombay, India, where his teaching and research were in the broad area of Computer Networks and Systems. Before that he worked as a Senior Software Engineer at Cisco Systems, San Jose, CA, where he was part of the Voice over IP Gateway team. After obtaining his Master's degree, he joined the team that developed X-window server system at Intergraph Corporation, Huntsville, AL. Anirudha received his B.S. degree in Electrical Engineering from National Institute of Technology (NIT), Rourkela, India. He then went on to obtain his M.S. and Ph.D. degrees in Computer Science from the University of Louisiana, Lafayette, LA and Texas A&M University, College Station, TX respectively.
Camillo Gentile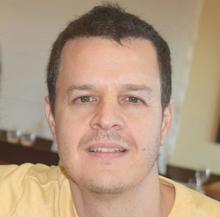 Camillo Gentile received the joint B.S. and M.S. degrees in electrical engineering from Drexel University, Philadelphia, PA, USA, in 1996, and the Ph.D. degree in electrical engineering from Pennsylvania State University, University Park, PA, USA, in 2001. In 2001, he joined the National Institute of Standards and Technology, Gaithersburg, MD, USA. He is currently a Project Leader with the Wireless Networks Division, Communications Technology Laboratory, Gaithersburg, MD, USA. He has authored over 70 peer-reviewed journal and conference papers and a book on geolocation techniques. His current interests include channel modeling and physical-layer modeling for 5G communication systems.
David W. Griffith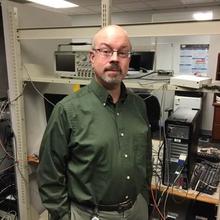 David Griffith works in the Wireless Networks Division in CTL, where he contributes to the public safety D2D project and the Next Generation Cellular Communications project. He specializes in mathematical modeling and simulation of communications protocols and various types of algorithms. David completed his Ph.D. work in electrical engineering at the University of Delaware in 1997; his dissertation introduced the concept of linear and quadratic time-frequency transforms that incorporate nonlinear impulsive-noise-rejecting filtering algorithms, and it also investigated these novel transforms' properties. Before coming to NIST, David spent 4 years in industry, where he used network simulation tools to do performance analysis of tactical satellite communications networks, and did systems engineering analysis for satellite communications applications, including reliability analyses and costing studies.
Richard A. Rouil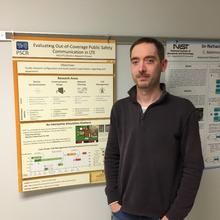 Richard Rouil is a researcher working in the Wireless Networks Division at the National Institute of Standards and Technology (NIST). He holds a Ph.D. in Computer Science from Telecom Bretagne, France, that focused on mobility in heterogeneous networks. His main interests include protocol modeling and simulation of communication networks. He is currently leading a team of researchers that focuses on the performance evaluation of wireless technologies such as LTE to support the deployment of networks used by Public Safety.
Michael Souryal
Michael Souryal is with the Communications Technology Laboratory at the National Institute of Standards and Technology (NIST) leading the spectrum sharing research team of the Wireless Networks Division. He joined NIST in 2004 as an NRC Postdoctoral Fellow. Previously, he was a member of technical staff with Telcordia Technologies. He has also held an adjunct appointment as Professorial Lecturer at George Washington University. Dr. Souryal has co-authored over 50 technical publications. He is NIST's principal representative to the Wireless Innovation Forum Spectrum Sharing Committee for CBRS standardization. He received the B.S. degree in electrical engineering from Cornell University, the M.S. degree in information networking from Carnegie Mellon University, and the D.Sc. degree in electrical engineering from George Washington University. His research interests are in communication theory and signal processing with applications to spectrum sharing.