The purpose of the CHIPS Research and Development (R&D) programs is to advance the development of semiconductor technologies and to enhance the competitiveness of the U.S. semiconductor industry.  
The CHIPS R&D programs address five cross-cutting issues that we identified through interactions with stakeholders: 
Access to facilities and equipment for late-stage R&D and prototyping​
Advanced packaging and testing​
Advanced metrology​ and characterization
Advanced manufacturing technology
To address these semiconductor R&D ecosystem gaps, CHIPS for America invests $11 billion in four integrated entities, all of which include some aspect of workforce training. These programs will share infrastructure, participants, and projects. They will operate in coordination with each other, with the CHIPS Incentives Program, and with microelectronics R&D programs supported by other U.S. federal agencies. ​CHIPS R&D programs will be informed by industry's needs, and innovations from the R&D programs will accelerate innovation and increase competitiveness in the American semiconductor industry and establish our leadership in the sector for decades to come.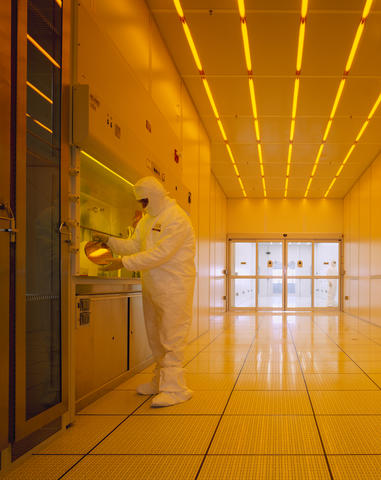 National Semiconductor Technology Center – A public-private consortium that will serve as the focal point for semiconductor research for the nation.  

National Advanced Packaging Manufacturing Program – The U.S. needs to develop the capability to package chips together in multiple dimensions with a variety of functions—known as advanced packaging—to regain and maintain leadership in semiconductor manufacturing. The NAPMP and NSTC will work closely together.  

Manufacturing USA institute(s) – CHIPS for America will fund up to three new Manufacturing USA institutes to advance research and commercialization of semiconductor manufacturing technologies. The institute(s) are likely to work on virtualization, simulation, and automation as well as workforce training.   

CHIPS R&D Metrology – NIST will conduct the measurement science, or metrology, critical to the development of new materials, packaging, and production methods for semiconductors. NIST will also work on reference materials, reference data, and calibrations for the precision equipment used in chip manufacturing, and advise on the development of standards for processes and cybersecurity.  
The CHIPS for America R&D programs are guided by the Industrial Advisory Committee.