Establishing U.S. Leadership in Future Semiconductor Technologies
Why Do We Need the NSTC?
Semiconductors power everything, including computers, smartphones, appliances, automobiles, gaming hardware, medical equipment and other critical devices, and more. Since Jack Kilby demonstrated the first integrated circuit in 1958, the rate of advancement has been astonishing. Despite many predictions of fundamental barriers along the way, semiconductors have arguably become the most sophisticated systems known to mankind, and progress continues today. Society will rely on yet more progress as semiconductors continue to be the building blocks of the technologies that will shape our future, including artificial intelligence (AI), biotechnology, and clean energy. Because semiconductors are a critical technology that underpins society, we must ensure that the U.S. leads the world in both innovation and manufacturing.
As semiconductor technology becomes more sophisticated, this progress comes at an increasing cost. New innovations require a greater investment to make it to market. Making an impact with a new invention can require more capital than most start-ups can afford. In some cases, even the largest companies cannot take on the risk required to bring new technologies into production.
The CHIPS and Science Act of 2022 established the NSTC as a public-private partnership to help overcome these challenges. The NSTC will convene initiatives that are too large and risky for a single company, provide physical and digital infrastructure that smaller companies cannot afford, enable the use of data that individual companies cannot access to unlock progress in new ways, and help train our next generation of scientists and engineers.
The NSTC reflects a once-in-a-generation opportunity for the U.S. to drive the pace of innovation, set standards, and re-establish global leadership in semiconductor design and manufacturing. 
The NSTC has three strategic goals:  
Extend U.S. leadership in foundational technologies for future applications and industries and strengthen the U.S. semiconductor manufacturing ecosystem

Significantly reduce the time and cost to prototype innovative ideas
How will the NSTC work?
The Department expects that the NSTC consortium, once established, will be operated by SemiUS (pronounced "sem-ee-you-ess"), an independent, non-profit entity that was created for this purpose. SemiUS will execute programs, solicit input from members on the objectives of the NSTC, and establish a technical advisory board. SemiUS will work in partnership with the CHIPS NSTC Program Office at the Department of Commerce to develop and fund these activities.
On November 9, 2023, the Department of Commerce announced it had reached a initial agreement with SemiUS that lays the foundation for starting operations. 
Who is the NSTC for?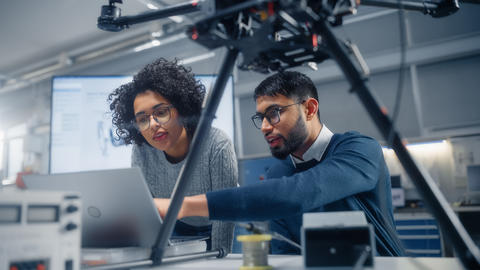 The NSTC will convene government, industry, customers, suppliers, educational institutions, researchers, entrepreneurs, workforce representatives, and investors to address the semiconductor ecosystem's most pressing challenges and provide immediate, hands-on knowledge transfer and training to participants. To reach the broadest possible participation, it is essential that the NSTC is viewed throughout the semiconductor ecosystem as neutral, trusted, and science driven.
The NSTC intends to serve organizations of all types and sizes:
| | |
| --- | --- |
| If you are… | |
| A Large Corporation | Collaborate with other entities across the industry to accelerate the testing and development of new processes and commercially viable technologies at scale, solve R&D and/or market gaps, get early insights into new innovations, and increase access to top talent from educational institutions. |
| A Small Business | Access the tools you need to prototype ideas, overcome barriers to innovation by reducing costs to kickstart and bring new ideas to market, compete for research and investment funding, and receive mentorship support from a robust industry network. |
| An Educational Institution | Obtain access to leading research programs and cutting-edge facilities, and develop curricula in collaboration with others to build a highly skilled and diverse R&D workforce. |